Kenya is a developing country. Starting a small business in Kenya can be very challenging. The dynamics are different compared to other parts of the country. However, what is evident is that more and more Kenyans are increasingly going online to look for solutions. This presents are very good space for digital marketing in Kenya.
What is Digital Marketing?
So, what is digital marketing? Digital Marketing can be defined as a process or set of processes for marketing services or products using digital medium or technology. The most common technology is the internet. However, digital marketing encompasses other technologies, including mobile phones, digital displays etc.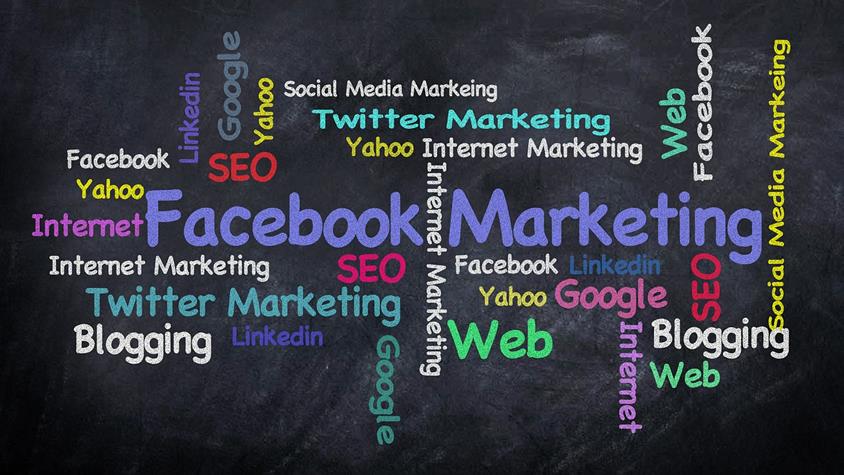 The Statistics Supporting the Concept of Users Online
Now, did you know that Kenya is leading other African countries in terms of smartphone penetration? The rise of smartphones has really revolutionized digital marketing in Kenya as we know it. This is the same across the world.
The Kenyan population is relatively young and numbers show that 75% of the population is under 30 years old. A younger population is more receptive and adaptive to technology as compared to the older generation. This is why technology is really shaping the country and contributing more to the GDP of the country which is now at 5.7%.
More and more users are accessing information through smartphones and other smart devices. Mobile penetration in Kenya is at 91% compared to 80% for the rest of Africa. Around 83% of Kenyans access the internet through their mobile phones. This number is the highest in Africa and very impressive worldwide.
Google data shows that there are 13 million active users of their platform in Kenya. Social Media has also contributed largely to the increasing numbers of internet users as it is estimated that there are more than 8.3 million Kenyan users on different social media platforms. It is also estimated that these users spend more than 3 hours a day in different social media platforms.
Whatsapp is by far the most popular with Youtube, Facebook, Instagram and Twitter following. It is estimated that there are about 8 million active users monthly on Youtube, 7.1 million on Facebook, 4 million on Instagram and 1 million on Twitter.
Smartphones are increasingly becoming a necessity and the numbers are set to grow even more in Kenya. The digital space in Kenya offers a unique chance for every business owner to directly reach out to their potential customers. The future of marketing in Kenya is definitely digital. Phones offer direct access and will be the driver of digital marketing in Kenya and across the world.
Digital Marketing Techniques Used
Now that we have numbers to back the concept, let us look into some of the important digital marketing techniques in Kenya that you can use to market your products and services.
Below is a comprehensive list of digital marketing strategies you can use. However, in this article, we shall focus on a few inbound marketing techniques that have been seen to have great results especially for the local market.
Here is a list of 12 digital marketing strategies that are used by different brand across the world:
Video Marketing
Influencer Marketing
Affiliate Marketing
SMS Marketing
Search Engine Marketing
Programmatic Advertising
Social Messaging Apps Advertising (Whatsapp, Telegram)
6 Popular Digital Marketing Strategies in Kenya
Let us look into some of the popular digital marketing techniques in Kenya:
#1 Search Engine Optimization
Search Engine Optimization is popularly known as SEO. SEO can be defined as the process of using different techniques to organically obtain traffic to your website through search engines.
Google is by far the most popular search engine in Kenya enjoying a market share of more than 96%. Other search engines used in Kenya include Bing Search, Yahoo Search and DuckDuckGo.
SEO experts have different ways that they can improve the ranking of a website. It all starts with identifying keywords with good monthly traffic and laying out an SEO strategy to ensure that your website ranks number 1 on Google for that particular keyword.
With your website ranking, you are assured of a good percentage of the average monthly traffic to your website.
The beauty with Search Engine Optimization is that the traffic obtained is highly targeted and relevant. This guarantees the website owner of a good leads and high conversion rates.
However, SEO is a long-term strategy and there is a lot of work and consistency that is required over time to have your website ranking. SEO has changed over time as search engines have changed the algorithms to improve on the quality of results to their users. Content has increasingly become an important aspect of optimization, but there are also other strategies such as link building you will require to look into to improve the ranking of your website.
#2 Social Media Marketing
This is basically using the different social media platforms as a channel to market your products or services. Social Media Marketing is particularly effective in Kenya owing to the popularity of some of the social media platforms such as Facebook and Twitter.
Social Media Marketing is also known as SMM. Any marketing effort you do for your brand to increase awareness, drive sales, drive website traffic etc on social media platforms such as Facebook and Twitter, is known as social media marketing.
Different social media platforms work for different products and services. Success with SMM in Kenya will largely depend on your strategy and creativity of your social media manager.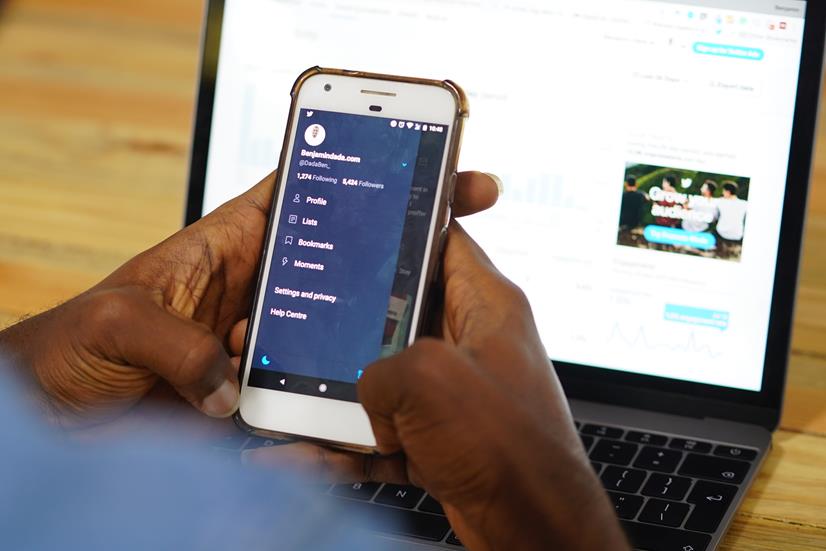 Social Media Marketing has particularly become so successful in Kenya, especially for startups and individuals selling products online. Some startups with no website or any other online presence choose to start up with social media which has worked for many.
There has been an uprise of Facebook groups that different upcoming entrepreneurs have been using to sell their products and services. Groups like "Soko Kuu" and "Soko Huru" on Facebook have given users a platform to freely connect with their customers through posting promotional material.
Other Facebook groups are created for particular neighborhoods, creating a better conversion opportunity. In a group like "ruaka – livin it n lovin it", users can market their products to residents of Ruaka area. The same is true for very many neighborhoods across the country.
Social Media Marketing is a very powerful digital marketing strategy in Kenya and it takes little effort to get you started.
#3 Content Marketing
Content marketing is actually not a new concept. There are records of companies using content marketing from as early as 1672. However, the rise of internet marketing in the past 20 years has seen content marketing becoming more popular.
Content marketing can be defined as the use of different types of non-promotional content such as blogs, videos, infographics etc. to market a brand, products or services.
With the internet increasingly becoming a social ground, you cannot always choose to directly advertise your product to consumers. Content marketing offers valuable information about a particular niche that the users will normally find this useful.
For instance, if you are in the real estate business in Kenya, content marketing can really help you grow your brand. Instead of always asking your audience to buy land here or a house there, you can write a blog article on "The Steps you need to take when Buying Land in Kenya".
This is essentially what content marketing is all about. Such an approach will help build loyalty among your audience as you build authority around your niche. Rather than always selling your products, you are now offering content that is truly useful and relevant to your audience, offering solutions or answers to questions they might have.  You become the expert and go to brand on matters real estate.
The buzz around content marketing in Kenya is actually justified as it is the driver of many other inbound marketing techniques and strategies. Search Engine Optimization, Social Media Marketing and other forms of internet marketing rely so much on content as their driver.
Content is King, Marketing is Queen!
#4 Email Marketing
Email marketing stands as one of the oldest online marketing techniques that has been used successfully globally.
Emails provide a great opportunity to reach out to your customer directly through their email inbox. However, there is a lot of competition when it comes to emails. There are billions of emails sent daily, making the competition really stiff.
Email marketing can be defined as the practice of running a marketing campaign by sending information to prospects via their email addresses.
Most companies carrying out email marketing in Kenya have not had much success because the approach has been wrong. Email marketing does not simply mean buying a bunch of random email addresses and sending emails out to these contacts.
You need to come up with a good email marketing strategy if you want to be successful with email marketing in Kenya. First, it is important that you build a targeted email list. This is basically a qualified list of contacts that are actually interested in what your brand is all about.
You should set goals and know what you want to achieve with your email campaigns. With the competition for attention in potential customers' inbox, your email campaigns need to stand out from the others.
Make sure that you plan your emails and follow up emails well so that you do not seem to be spamming your email list.
#5 Influencer Marketing
Influencer marketing has been in existence even before the rise of inbound marketing techniques such as social media marketing.
In the general sense, influencer marketing is basically making use of celebrities to endorse your products or service.
Do you remember the "Kuku about Kenchic" campaigns where they used celebrities like Humphrey Kayange and Inspekta Mwala in their adverts? Kenchic was trying to promote their brand through the celebrities who were kind of a big deal at that point. Humphrey Kayange was a big name in the Rugby World while Inspekta Mwala the show had high ratings. The celebrities in this case are influencers
In the digital space, influencer are people or brands with a huge following in the digital platforms and can use their own space to influence the purchase decision of their followers.
Influencer Marketing is therefore the use of online influencer to market your products or services online. In most cases, influencer marketing incorporates both content marketing and social media marketing, especially in Kenya.
There are very many influencers in Kenya. The choice of influencers in Kenya that you can approach for your brand will highly depend on your products and services, budget and your brand guidelines.
You need to carefully craft your influencer marketing strategy so that you scout for the right influencers to market your brand. If you are working on a tight budget, consider micro influencers in Kenya who have a relatively large following but would not dig much into your influencer marketing budget.
#6 Affiliate Marketing
Affiliate marketing can simply be defined as the use of other website, blogs or any other online property to promote your brand on commission basis to the owners of these properties. The commission depends on the agreement between the brand and the third party. It could be in terms of different actions like clicks, impressions or purchase.
For many affiliate marketing is a way of earning passive income. But it comes with a lot of work to get your online property to start making passive income for you. There are many bloggers in Kenya that have over time built their online properties through content generation.
The more traffic your online property has, the better your chances are at making money online by becoming an affiliate.
For brands, affiliate marketing is one of the best ways that you can use to get customers. There is less effort in marketing and you only get to pay the affiliate for a conversion that you desire from them.
There are very many affiliate marketing systems that you can use to set up your affiliate marketing campaign. Most systems are fully automated and affiliates can register for accounts, generate marketing material with unique codes that can track the traffic.
Every click from the links can be traced to a particular affiliate. The more traffic an affiliate generates, the higher the chance of conversion.
Affiliate marketing is a stress-free approach at marketing and you will only have to pay an affiliate for the value that they bring to your brand.
Many brands in Kenya like Jumia have started an Affiliates Program to help boost their online sales.
5 Reasons why you should Invest in Digital Marketing
The future of marketing in Kenya is definitely digital. With that said, there are very many reasons that you should use the digital space to market your products and services in Kenya.
The 5 power reasons are:
Numbers don't lie – There is an average 3.5 billion searches a day. Some of these are your potential customers.
The future is digital – Statistics show that more and more Kenyans are going online with the internet penetration rate standing at 89.8%. With the rise in popularity of the smartphones, digital marketing will definitely be the future of marketing.
It is CHEAP – If you compare digital marketing to other traditional forms of marketing, you get a better return on investment with digital marketing. We all know how much Kenyans love anything cheap 😊
It is Measurable – When it comes to digital marketing campaigns, you can easily get all the statistics about the performance of your campaign. You can measure the effectiveness of everything you do. Now, tell me how many people saw the billboard you set up last month. Well, the best you can do is approximate.
The world is now an open market – Digital marketing has made the world an open market and your reach is now unlimited. You can practically market to any part of the globe that you wish to. Imagine how much of a hustle it used to be for tour operators in Kenya with their target market out there? Now all they need is a computer connected to the internet.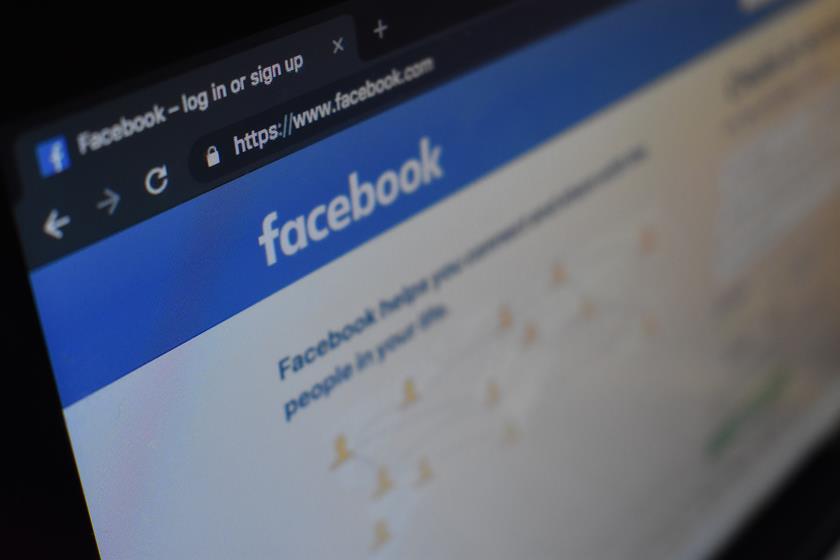 How to get Started with Digital Marketing in Kenya
The digital space in Kenya and indeed the world is a very dynamic place. Nothing is certain. Things change at a very fast pace online, and a strategy, or platform that works for one product might not work for another.
For example, even within the East Africa region, the dynamics are different. What is popular or works in Kenya might not work for Tanzania or Uganda. Therefore, you need to have a clear understanding of all the dynamics in your niche and region.
It all starts with understanding your target market.
There is really no particular place to start with digital marketing, especially if you are a startup. With a clear understanding of your marketing online and needs, you should start where you can and work on making the strategy better as you go.
In Kenya, social media will be the best bet. That is where you would ideally start from. It takes less effort, easy to get started and you can manage it in the initial stages. Facebook and Instagram have the largest following in Kenya with a combined 11.1 million active users monthly.
However, if you want a more professional approach at digital marketing in Kenya, a website is what you should think about first.
You will need to come up with a brand book and brand guidelines. The next step would be to buy a domain and hosting. Domain and hosting for websites are very cheap and you can get a very good package for as low as Ksh 4000 per year. This will also get you corporate email addresses that will use for your communications.
Create an appealing logo and design a website in line with your brand guidelines. Websites are not costly as many would want you to believe. The web design cost will largely depend on the type of website that you want and the scope of work.
There are different types of websites and different types of functionalities that you may want for your website. These will define the scope of work and hence inform the price for website design.
Types of websites include:
Ecommerce Website
Entertainment Website
Business Website
Portfolio Website
Blog/Magazine Website
Listing Website
Nonprofit Website
Educational Website
Portal
All these types of websites can have diverse functionalities. It will depend much on what you want to achieve. You can start with a basic concept and upgrade the website when the need arises.
You can get websites at very affordable rates from as Ksh 10,000 for one-page websites. Ecommerce websites and Web Portals are the most expensive and you may have to budget between Ksh 150,000 to about Ksh 1,000,000 subject to the scope of work.
Once your website is done, you can then set up your social media accounts and lay out your strategy. Make sure that your social media accounts are also branded according to your brand guidelines. Descriptions and all information should be optimized to ensure uniformity across platforms.
You can start out growing your following organically. You can either get someone dedicated to managing your social media accounts or get a digital marketing company in Kenya to help you manage your accounts.
Remember, whatever the digital marketing strategy you choose to begin or focus with, it is all about content. Therefore, ensure that you generate good and engaging content that you can use to market your brand.
You can then explore other long-term strategies such as SEO and Email Marketing. If you already have an email list, you can work on different email campaigns you can target your prospects with.
SEO is one of the best strategies that you can use. However, it requires months of consistency to reap the benefits of SEO. For such technical digital marketing techniques, it is advisable you hire an SEO expert to help you improve your rankings on search engines.
Remember, wherever you start with digital marketing, it is all about content and understanding your target market.
5 Types of Content used in Digital Marketing
There are actually very many different types of content that you can use for digital marketing. What you choose will depend on the current trends and your personal/brand preference.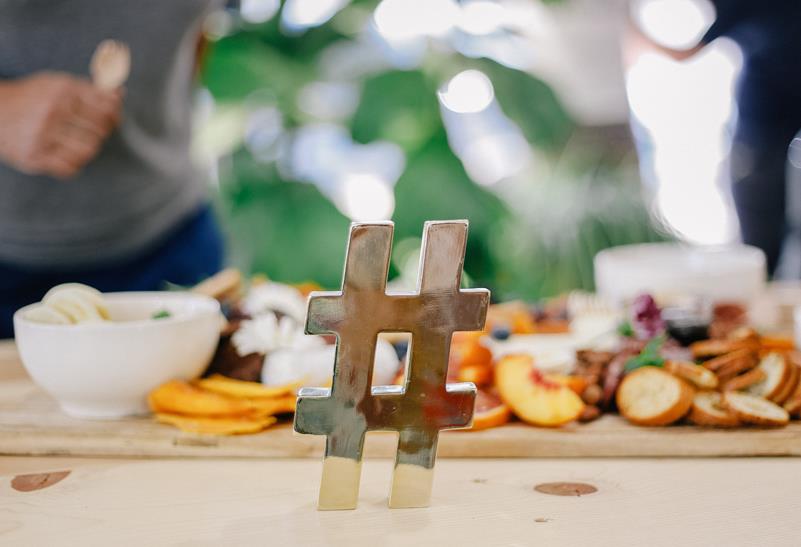 5 of the common types of content include:
Blogs
Videos
Infographics
Case Studies and White Papers
Ebooks
Other types of content that you can use for your digital marketing campaigns in Kenya include:
Podcasts
Newsletters
Presentations
Social Experiments
Guest blogging and collaborations
Interviews
Q&A Sessions
Quotes
Client Testimonials and Reviews
Contests
Press Releases
Forums
Online Surveys
Curation
Templates
Checklists
You should try as much as possible to diversify your content. Focus more on the type of content that delivers the best results. The one that your audience loves.
5 Digital Marketing Tools to Use
Using tools for your digital marketing campaign can make your work a lot easier. Digital marketing tools can be used to achieve different needs in marketing.
Some tools will help you generate content, others will help you in analysis, others will help you with the distribution of content. Doing everything manually can be a bit tedious.
There are many tools available that you can use for different strategies. While some digital marketing tools are free, others require that you pay some amount of money to use them.
5 Free Online Marketing Tools to Use
Below are some of the top free digital marketing tools that you can use for different purposes.
Google Analytics – Gather useful information about traffic to your website
Google Search Console – Monitor site performance in terms of SEO.
Hootsuite – Social Media Automation
Mailchimp – Build email list and run email campaigns
Canva – Create engaging graphical content
You can try these tools when starting out with your digital marketing campaigns. As you proceed with your strategy, more needs will arise. You can look into other tools some of which are premium.
Make sure that you try out a tool first before fully investing in it. Find out what online users are saying about it an assess if the tools will solve the challenges you are experiencing.
Conclusion
If your business is not online, you are simply losing on so many clients that could boost your revenue.
Getting started with digital marketing in Kenya is very simple and cheap. All you need is the internet.
Start where you can and refine the strategy as you go.
Constantly gather statistics about everything you do to measure the effectiveness of any strategy that you are using. Do not be afraid to experiment from time to time as you learn what type of content your potential customer consumes.
Learn from your competitors wins and mistakes and constantly better your campaigns online.
Manage your brand's reputation. Follow every mentions and learn about everything everyone is saying about your brand.
Encourage reviews and testimonials. Get feedback from your clients so that you can improve on your products and/or services.
Make digital marketing the best decision you made for your brand this year and invest in it fully. Thank us later!