This is a special post for every small business that wants to harness the power of influencer marketing.
Will you believe it if I tell you that you actually don't have to pay millions to get bloggers, local celebrities and TV personalities in Kenya to champion your brand on social media?
This is not to say that influential personalities in Kenya are cheap. Not at all.
In the world of influencer marketing, you can go big (think Caroline Mutoko, Maina Kageni, Churchill, Julie Gichuru and other popular Kenyan celebrities) or you can go small (think micro bloggers and industry experts). The choice is yours. Both can have a huge impact on your business.
So what's influencer marketing anyways?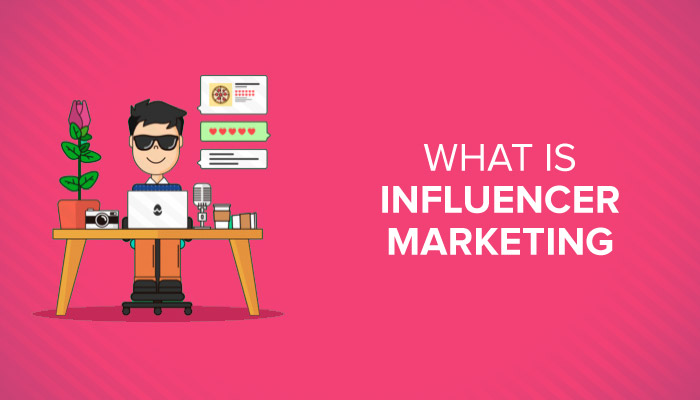 Social media influencer marketing is far from new. It's been used for many years by brands in Kenya and beyond. It's a strategy that, when used smartly, can give your brand instant recognition, help build trust and create awareness, ultimately giving you a good ROI.
Who's an influencer? There's a special group of people online who have a sway over what other people buy. These people are considered a trusted source when it comes to recommendations on what to buy. We call them influencers.
Examples of influencers include:
Bloggers
Vloggers
TV personalities
Radio and TV hosts
Industry experts
To show you how influencer marketing works, here's an example I found on Instagram where @justjoykendi collaborated with @hidesignhq
Why it makes sense to use influencer marketing in Kenya?
Social media platforms are now placing more emphasis on user interaction and engagement. Content that gets more comments, shares and sparks conversations performs better online.
What does this mean? As a brand, you need to find ways to create engagement, get people talking about your product. And one of the best ways is by using celebrities to talk about your product.
Top 6 benefits of marketing your products using influencers
You'll get original content about your brand
Generate authentic product reviews from authoritative sources
It's an affordable way to get great content about your product from external sources
It's a great strategy to reach out to the younger audience that doesn't trust traditional advertising
Start a conversation about your brand/product
Drive traffic and ultimately sales
60% of people use blogs, vlogs and social media to find out more about a product before they purchase it.
Macro versus Micro influencers
What kind of influencers should your business target? Well, it depends on many things. First, you'll need to understand the difference between micro influencers and macro influencers.
When we talk of macro influencers, we refer to people like Kylie Jenner who have more than 100 million Instagram followers and a million+ in post engagement. Locally, we would consider the likes of Joey Muthengi and Huddah as our macro influencers.
Micro influencers on the other hand, have fewer followers (typically less than 10,000) and get lower post engagement. Many of them are industry experts who have a loyal and relevant following.
| | |
| --- | --- |
| When to choose micro influencers | When to choose macro influencers |
| –          You have a limited marketing budget | –          You have a large marketing budget |
| –          Main objective is create engagement and long term sales | –          Main objective of campaign is high reach |
| –          Targeted solution to reach more relevant, industry specific people | –          Short term solution to promote product and reach a wider audience |
Generally, micro influencers have a loyal and relevant following whereas the macro influencers have a diverse audience.
How much can Kenyan influencers charge?
There are several factors that will determine how much the influencer will charge. They include:
The number of followers and engagement the influencer has on their social media platform.
Which social media platform you would like to have your brand promoted on. For instance, YouTube video reviews cost more than Instagram posts hence expect to pay more.
How can you pay social media influencers in Kenya?
There are different pricing models used in influencer marketing. Remember, the idea is to ensure that the influencer sees value in the collaboration and actually wants to be a part of your brand. If your influencer doesn't see any value or is not motivated to champion your brand, chances are that the campaign will not be successful.
Below are a few ways that you can pay your influencers
Payment made per post or video published
Some influencers will accept payment based on the number of videos or posts done to champion the product or brand. They receive earnings for every Instagram post, video, tweet or blog post they share and mention your brand/product.
Offering free products or experiences
Another option is to give the influencer a free product or experience instead of monetary payment. This usually works well if the product you want promoted is costly so they actually see the value of getting it for free.
Payment per click/acquisition
This works well for ecommerce stores. They pay influencers based on the consumers who click on their content or buy the product. Sometimes the influencers are compensated depending on the number of sales they drive.
How to make it work
There are ways to ensure influencer marketing works for your small business. While we all can't afford to pay thousands of shillings to get influencers to champion our small brands, there's a lot that you can do to take advantage of local celebrities, bloggers and vloggers in Kenya. Influencer marketing certainly has its challenges. You'll need to get help and find the right influencers, create a suitable campaign and understand what success really looks like.
Proper Planning is Key
When you start planning a campaign, think about the influencers you'd like to work with in terms of their target audience and follower profiles. An influencer with 1 million followers may not be a good match for your brand if you sell women's products and more than half of her audience is male.
Rule 1: Always profile the influencer's audience. Check audience geography, watch time, age, gender and other relevant data.
Rule 2: Does the influencer naturally fit with your brand/product? Is it someone who would use the product even if they were not being paid?
Rule 3: What's the influencer's follower behavior? For instance, do the followers often ask about the influencer's style or simply give praise and compliments or negative feedback?
Best performing platforms for influencer marketing in Kenya
Instagram: Use this to create a loyal following by posting images and short videos
YouTube: Long form video content such as product/brand reviews
Facebook: Short form video content that is engaging and shareable
Remember this when using influencers to market your brand
Make sure content shared by influencers is customized to suit each platform. For instance, what's posted on Instagram should be modern and chic. Short, visual media works best on Facebook.
Let the influencer do his/her thing. You know your brand and the influencer knows what's best for their audience. Strike the right balance.
Give the campaign time so that the influencers appear as brand ambassadors who use the product and understand the brand in time.
Promote the influencer's content on your social channels too.
Track and measure performance and get learnings for your next campaign. (Always pay attention to engagement rates)
Beware of Influencer Fraud
There's a group of influencers who don't build their following organically. They buy followers using bot accounts and end up creating fake engagement. So, choose wisely to ensure your influencers aren't fraudsters and that you're actually paying for real engagement.
Over to you!!
Thanks for checking our guide on how to use Kenyan influencers to market your small brand on social media. We'd love to help you run a successful social media influencer marketing campaign. If you need help, feel free to get in touch!