Starting a business is one thing, building a brand is another. Your brand is the backbone of your business and is much more than your logo. For many businesses in Kenya, the brand ends after getting a good graphic designer to design a logo. If you are interested in much more than a logo, this article will teach you how to build a brand in Kenya.
When it comes to a brand building, it matters less what you tell your customers. What actually matters is what your customer tells the next person about your brand. Every interaction the interaction a customer has with you at any point is what we define as the brand.
Below are the elements that constitute a brand:
Physical Environment
Printable Material e.g. Business Cards, Packaging, Flyers etc.
Website and other Online Properties
Customer Relations and Sales
That is why we say that a brand goes beyond your fancy logo.
For instance, you would get a random freelancer to handle your social media marketing. At that point, they interact directly with customers through various social media platforms. If for some reason they treat a customer in a manner that is not professional, this can negatively impact your brand.
With #KOT busy online, damage will be done on your brand before you even delete a tweet. Several users will have taken screenshots and before you know it, your brand has gone viral for all the wrong reasons.
Building a strong brand want a very strong brand strategy.
What is a Brand Strategy?
A brand strategy in simple terms can be defined as a strategic plan by a company to portray a particular image that defines what the company stands for to their existing customers and prospects.
It really does not matter what the size of the company is. Whether small or big, you need to develop a brand strategy that will guide all operations. The company's image is very instrumental in the growth of a company.
The Safaricom Brand Example
Safaricom is perhaps the best example in Kenya when it comes to brand strategy. Since the year 2000, Safaricom has been consistent with their brand strategy and has since recorded a lot of success among other telecom giants in Kenya.
During the early years and the birth of the mobile phone age in Kenya, Kencell (Now Airtel) used to be the leading mobile network in Kenya. Safaricom had an uphill task to turn this around and under the leadership of Michael Joseph they did the unimaginable. They realized that by lowering the prices of Safaricom lines, they will attract more people to the network and make more money through airtime. While Kencell sold their lines at around Ksh 2500, Safricom sold mobile phone lines at Ksh 100.
Currently, Safaricom is the one of the most valuable companies in Kenya. The brand developed a unique logo for the brand and very minor changes have been made since then. They chose green as the lead color for the brand with a touch of red.
The brand has over the years tried to incorporate the user as part of the brand. They place their products and services in a way that they are seen to empower the user by providing technological solutions. Other than the normal mobile network services, they have over the years provided innovative solutions such as the Simu ya Jamii and MPesa.
Safaricom has over the years been consistent in how they portray the image of the brand. Even during the transition of top leadership, from Michael Joseph to Bob Collymore, the brand strategy has been consistent to ensure steady growth of the network.
Even with Safaricom currently searching for a new CEO, it is the brand strategy in place that will help better the brand's success story.
How to Build your Brand – The 3 Phases of Brand Building
It is a duty to make sure that you have a strong brand presence. Growth and success will be greatly defined by the brand. Let us look into these 5 strategies you can implement to build your brand in Kenya.
#1 The Market Research Phase
The research phase is the initial activities to undertake when building a brand. In this phase you will have to do the following:
Lay out the entire business strategy
Identify the brand's target audience
Further analysis on your target audience
Brand positioning
Messaging/Communication strategy
This phase seeks out to define your brand and search for its identity. Once you build a strong foundation with your brand, building it will be much easier. A strong brand presence increases the chances of business success.
Lay out the entire outlook of what you want from the business. What is the growth strategy you want for the brand? Are you going to grow the brand organically or seek financial sponsorship to support speedy growth?
You will also need to explicitly identify what market your brand is targeting. Do not leave this open. For better chances of succeeding, you will need to define your target market. With a narrow target market, marketing becomes simpler and highly focused increasing your conversion rates. However, you need to do a proper research to ensure that you get the right target audience.
This is why you need to do further analysis of the target audience that you have chosen. You need to understand your target market and their behaviors. This research should be done frequently even in other subsequent stages of brand growth. The market is very dynamic and therefore your research on your target market should always be up to date. You will understand the client better and forecast or anticipate changes in your niche.
There are probably other businesses providing the same product or services that you are providing. How different do you want to position your brand in the market? You need to set your brand apart from the rest. This should be the core reason why your target audience will choose your brand and not the others.
In terms of brand positioning, you need to come up with a statement for your brand that will serve as a backbone for your brand. This is the core promise you make to your clients. This is exactly the experience any clients that chooses your brand will experience. Be careful with this as the brand will be expected to live by this.
This brand positioning will next be captured in your communications and everything the firm will do. This then calls for you to come up with a messaging/communications strategy to guide every message or communication that reaches the client, prospects and the market at large.
It is important to note that the brand does not only target potential clients. You need to consider potential employees, partnerships and sponsorship opportunities. Any party that interacts with your business at any point.
Build a messaging strategy that will ensure that it meets the individual interest of your target. However, you need to make sure that you meet your brand positioning in all your communication to the different targets.
#2 The Brand Setup Phase
This phase will be informed by the research on the previous phase and everything you do should be informed by research and analysis. This phase will define the image of the company. The following brand building steps will be taken in this stage:
Get a brand name, design a logo and get a catchy tagline
Content marketing plan
Build your brand's website
A brand name is a great place to start. You probably have this figured out already. Most people will use their company name as the brand name. However, you can choose to have a different brand name.
For example, Pevans East Africa Limited chose to use SportPesa as their brand name. It is perfectly ok to choose a brand name that is unique and resonates with your target market. With the market dynamic, you can always choose to rebrand if the need changes in the future. For example, we have seen mergers that called for rebranding.
Next, you need to design a logo and a tagline. In the earlier example of Safaricom, they chose the tagline "Twaweza". This loosely translates to "We can" or "Together, we can". Their initial tagline was "The Better Option" which was held for so many years. However, "Twaweza" resonates more with the user as it incorporates the user. Users get to feel part of the brand. Safaricom better places the brand as offering solutions to the user to help them prosper in their businesses and day to day life.
A logo is the lead image of the brand and you need to be careful with the design you choose. You can get an amateur graphic designer in Kenya to design your logo for about Ksh. 500. However, you might end up regretting the decision. For a serious brand, you need to invest well in your brand's image. Get a good graphic designer that will create a good logo and further build brand guidelines.
It does not stop there. The graphic designer will have to generate a brand book for your brand. A brand book is like your brand's commandments. It is the blueprint of your entire brand and its image.
The brand book will showcase how your brand looks in every aspect including merchandise and how it is supposed to be used. Any kind of branding from pens, business cards, cups, letterheads, car branding, etc. The brand has to be consistent and the messaging has to be the same across the board. The brand book will set the standard with the imaging used, the tone of the brand, brand colors, typography etc.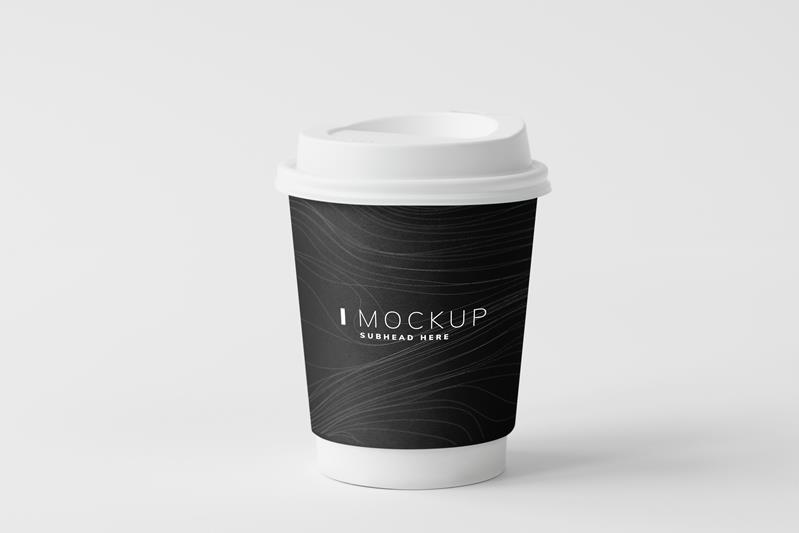 Following your brand guidelines, you need to also build a website. The website is your office online and it needs to communicate the right website to your audience online. Engage a good web design company in Kenya that will capture your brand's image and follow all your guidelines.
The next strategy to focus on, is the digital marketing and content marketing aspect of your brand. With the increased internet usage in Kenya, the internet will be your number 1 source of business. That is why it is essential as a brand to focus on building a good digital marketing strategy for your brand.
Digital marketing strategies that you need to focus on include:
Email Marketing
Media Buying etc.
Depending on your target market, some strategies will work better than others. If you do not plan on having a digital marketing department to handle all your digital marketing strategy, you should consider outsourcing to a digital marketing firm in Kenya.
With a powerful content marketing strategy, you will support other inbound marketing strategies that will seek to increase visibility. Content marketing will spark conversations around your brand because it matters more what the consumers say about your brand rather than what you have to tell them. Using content marketing well will improve your reputation and help your business succeed, especially online.
Taking the example of Safaricom, the brand is using its customers to tell their story. There is power in storytelling when it comes to content marketing.
#3 The Implementation Phase
After the first two phases, everything will be in place and this final phase will be rather simple. You have set the pace, and you have built the strategies. It is now time to make it your religion.
You can also compile a company profile that details the products and services offered and your USPs (unique sales propositions). You can have printouts of these profiles or simply have the soft copy to share electronically with your prospects.
As part of the portfolio, videos have increasingly become trendy and you can work out a few videos for your brand. Online users are increasingly becoming visual and you can use different videos to greatly build your brand and boost your content marketing strategy.
You need to ensure that all the strategies and guidelines are followed to the letter. New employees need to undergo training and get into the culture of your brand. The company needs to provide the necessary support to the staff to ensure that they deliver in every aspect of the strategies laid out.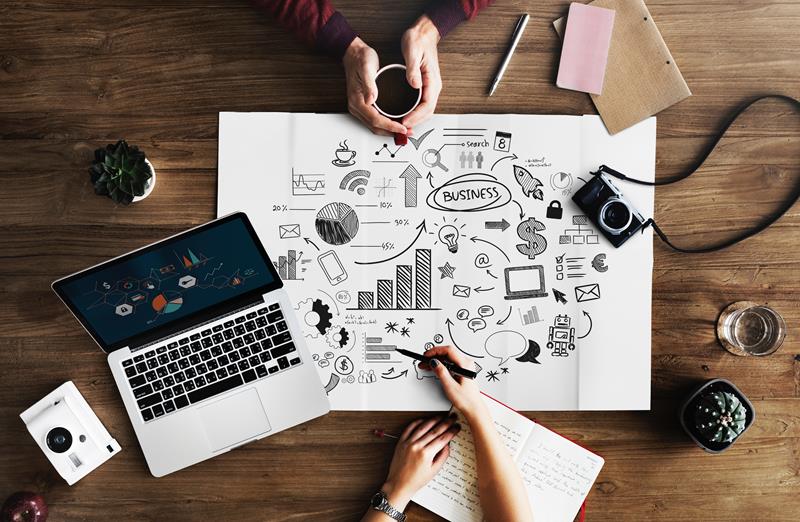 While things may look good on paper, implementation can be very tricky. Note your shortcoming and constantly improve on your delivery to ensure that you meet your own expectations. Measure results and make positive adjustments to constantly improve the brand.
Change objectives or the strategy if you have to, but always keep your eyes on the goal. Chances of success is in the analysis of results. If you do not measure, you cannot analyze. Constantly measure your results and adjust your strategies accordingly.
10 Mistakes to Avoid when Building a Brand in Kenya
While building a brand, it is important that you follow some guidelines to increase your chances at success. But we find that many companies in Kenya have failed to stand the test of time and seen their competitors taking full advantage.
Just like the example of Kencell and Safaricom. Kencell was undoubtedly the leading mobile network in Kenya. However, a series of mistakes saw Safaricom taking over as the leading mobile network in Kenya. Kencell (now Airtel), has tried over the years to get back its subscribers but the efforts have been futile as Safaricom has been more innovative in ways of strengthening their brand in Kenya.
Below are some of the common mistakes you can make when building a brand in Kenya:
Putting a lot of focus on the customer while disregarding your competition
Not thinking through your brand name
Disregarding the visual aspect of the brand (Investing in and adapting low quality visuals).
Rapid expansion without real measurement of results
Disregarding the power of the digital marketing in your brand building strategies
Partnering with the wrong people
Employees failing to socialize with the brand
Inconsistency with your brand building strategies
You fail to manage your reputation online
Failing to track your brand mentions online
Some of these mistakes may seem small but can harm the reputation of your brand. You need to make sure that you hire the right team that follows the laid down strategies. Have a team that loves the brand, constantly check on online reviews and any mentions about your brand and action them.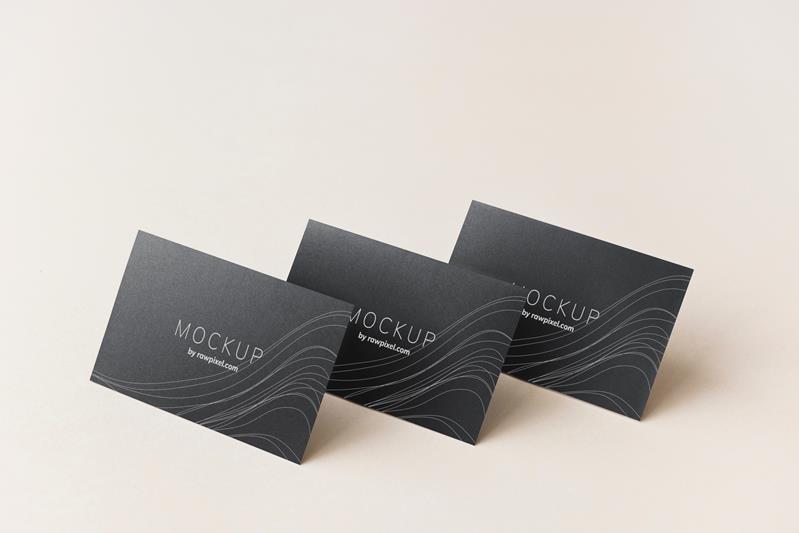 The bottom line – How to Build a Brand in Kenya
It takes a lot of work to build a brand in Kenya, but the fruits will be worthwhile. You will get better results than your competitor and growth and expansion will be a lot easier. You will attract customers, employees and even investors. Following through the 3 phases will set your brand apart from your competition and endear your brand to the customers.
Do you have any ideas of how to build a brand in Kenya? Share in the comment section below.