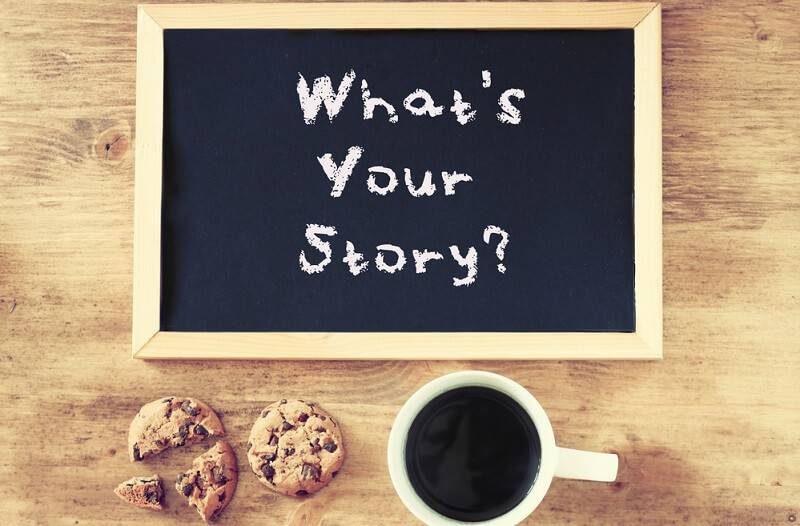 As marketers, we've come to realize how important it is to learn from others, appreciate their work and give credit where it deserves. We have designed our own fair share of content marketing campaigns for different clients.
Running a successful campaign is far from easy and we can tell you that it's not been easy. One thing we have learnt is that for any campaign to succeed, a combination of knowledge, proper preparation and consistency in execution is key. Without laying the foundation, there's no way your social media campaign will be effective.
So what makes a digital marketing campaign great? There's really NO rule as to what will make your campaign succeed or not. Sometimes funny stuff works like what marketers of Snickers did below.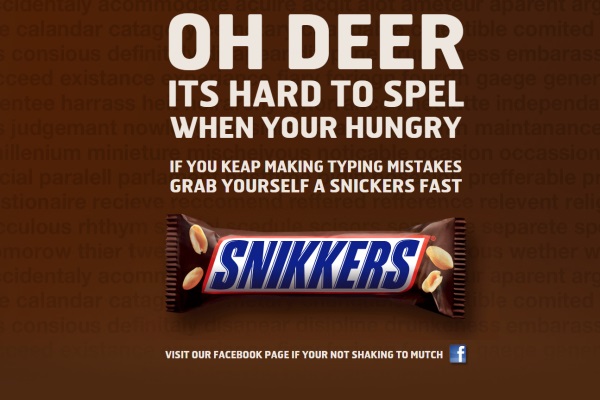 The harsh truth is that we all put our ideas out there and hope people will respond. Yes the experience, skill and knowledge in digital campaigns comes in handy but it can get scary.
Thankfully, we have some brands in Kenya that have thought outside the box, gone beyond the cliché tricks and techniques used in their industries and engaged customers online in ways you never imagined possible. Kudos to these brands.
10 Awesome Content Marketing Campaigns in Kenya
We will not get into the intricate details of the campaigns, we'll just tell you what we've seen them do and why we think they are great examples of content marketing in Kenya done right.  
Here goes!
1. APA Insurance
If you haven't seen or heard any of APA's videos, then you've probably been living under a rock. APA Insurance did what every marketing campaign should do and that's touching people's lives and sparking emotion. Their videos were shared widely because people love to feel a brand cares about its users and not just marketing its products.
Here's one of the videos that I really loved:
Check this one out too…..
Lesson Learnt:
This is one of my favorite examples of how social storytelling really works. Find a different way to connect with your users and most importantly, be human. Tell powerful real life stories.
2. Jumia Kenya
Jumia is this fast growing online shopping platform in Kenya that has really taken the Kenyan online shopping scene by storm. One thing they have really invested in is quality videos, fun ads and pictures of their products. One thing we loved about the video below in particular is its quality and focus on popularizing the brand through proper use of graphics.
Their videos have content that is fresh, relevant and engaging which is important for high search rankings.
Lesson learnt:
Invest in quality videos, proper graphics and any kind of content to bring out a professionally looking brand. It may sound obvious but quality beats quantity all the time.
3. Safaricom Kenya
Safaricom is a telecommunications brand in Kenya that needs no introduction. Safaricom's #Nevermissamoment campaign had really impressive graphics. They have incorporated humor in each call-to-action and personalized the message in a way different audiences can relate to.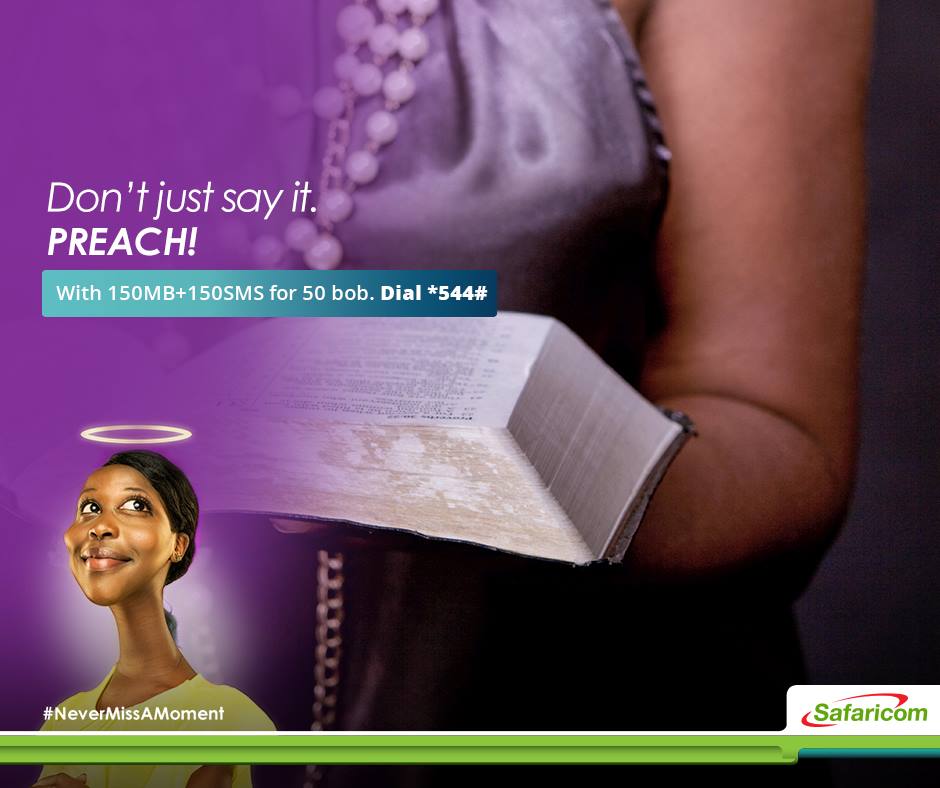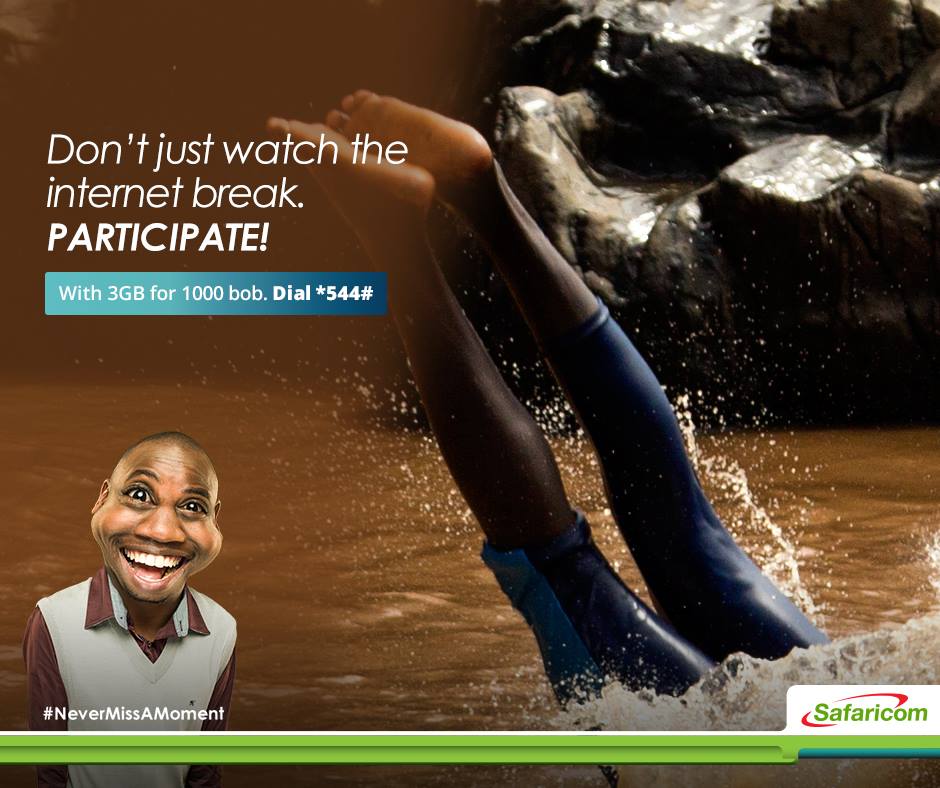 Lesson Learnt:
Personalize where possible. Be creative and entertaining when designing banners and think of catchy phrases that will capture the audience's attention.
4. SautiSol
Sauti Sol have given us the perfect example of how performing artists can get creative with digital marketing for their personal brand. Several of their videos have gone viral because of sharing them on social media, connecting with their fans on Facebook, Instagram and Twitter and providing fresh and relevant updates on their music, their tours and basically everything they're up to. They invest in good graphics too and the consistency in posting on social platforms is something to be admired.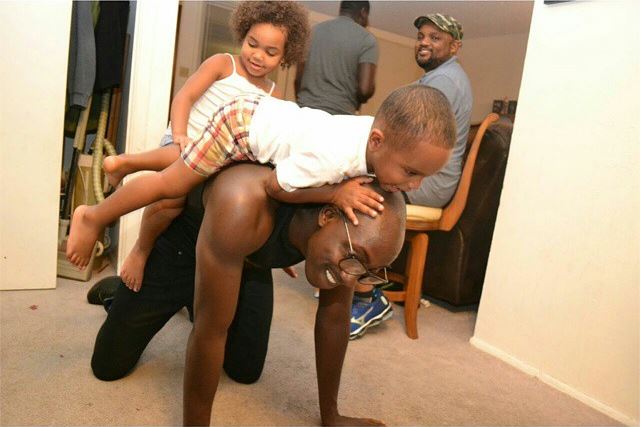 Lesson Learnt:
Provide consistent, fresh and engaging content to your consumers. The only way people will remain interested is if you build a relationship with them and make them part of your journey.
5. Maybelline Kenya (Face of Maybelline Kenya )
Maybelline is a beauty brand that had an impressive campaign in Kenya attracting thousands of girls. They launched a campaign on Facebook to find the "Face of Maybelline Kenya" where girls would register on their site and share the information on their social media pages for other people to visit the site and like their profile. The girl with the highest number of likes was to be crowned the Face of Maybelline Kenya. The campaign not only introduced the beauty brand to many girls who didn't even know they existed, but also drove massive traffic to their site because guys had to go there and register.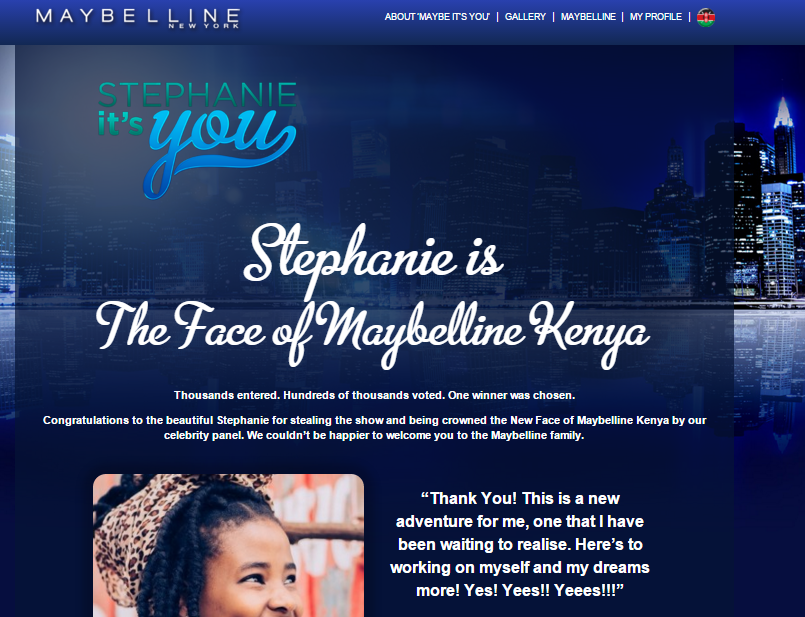 Lesson Learnt:
Having a good old fashion voting system is one thing but we appreciated how Maybelline took time to make the voting process easy and updated the results in real time for everyone to see.
6. Rocyo Kenya
For a brand that has been there for the longest time. finding new and exciting ways to market their product is significant to their bottom line. And we are glad to say that so far they haven't disappointed when it comes to digital marketing. Here's a screenshot of one of their Facebook posts. They provide nice recipes, tips and information about different ingredients that help the consumer. They have tons of recipes on their website too.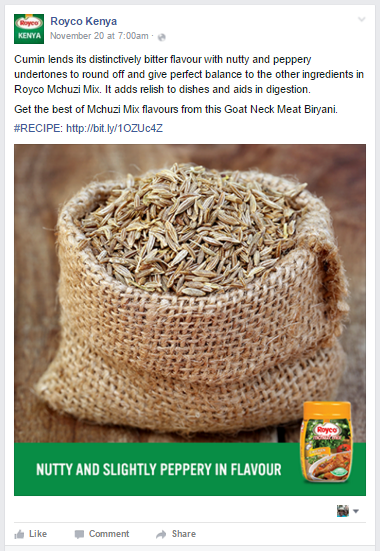 Lesson Learnt:
Have your target audience on lock by creating relevant and fresh content. Help your customers know how your product works using smart language and simple images.
7. Gradstate
Gradstate is an online platform that lists universities and colleges in Kenya providing information like the courses they offer, the prices, locations and other news related to higher education in Kenya. They have a very active Facebook page with more than 80k fans and we think one of the things that keeps their audience growing is the interactivity in each post they make. Here's an example of a social media campaign from Gradstate that caught our eye.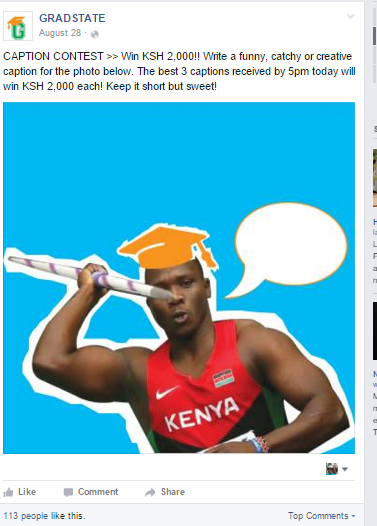 Lesson Learnt:
Make intensive efforts to engage with your audience rather than just sharing your links and salesy content on platforms like Facebook and Twitter. User generated content is always beneficial to the consumer and brand. The brand will get more awareness and customers get their voices heard.
8. Kenya Outdoors Tours and Travel
This is a company that has really made use of social media to promote local tourism on a budget. Check out their Facebook page and you'll want to start packing for your next trip. They post pictures of people experiencing real fun during their travel and it's safe to say they really know how to make use of visual content for advertising. Here's a snapshot of one of their Facebook post.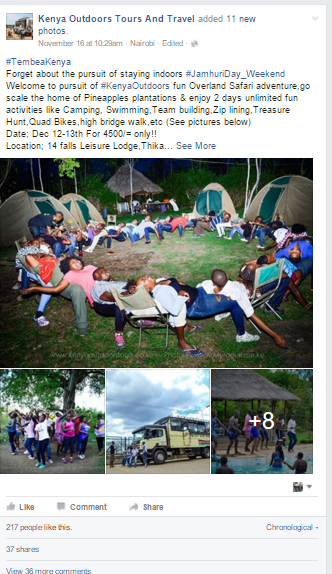 Lesson Learnt:
Showing customer images and experiences is a great way to prove value.
9. TravelStart Kenya
We've included this brand because they have great examples of blogging done right. Their blogs provide very relevant information to travelers from choosing the best accommodation in Kenya to finding amazing places to visit and much more.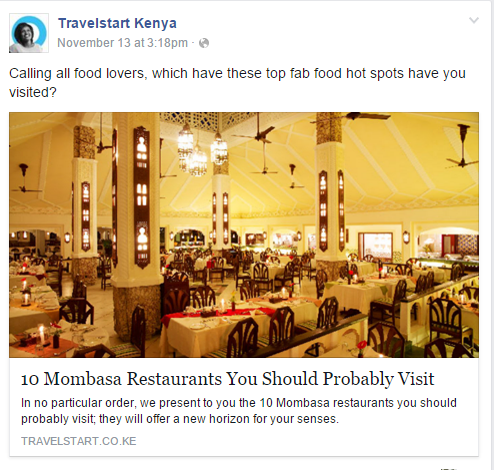 Lesson Learnt:
Blogging should be a huge part of your content marketing campaign. If you can't write awesome blogs for your brand, it's worth hiring someone to do it for you.
10. Ben Kiruthi
He is a Kenyan wedding photographer who need no introduction. His social media pages are super active and he always connects with his consumers using via his blog. He's shared his journey to become a great wedding photographer on his blog among other platforms and also provides tips and helpful advice on becoming a great photographer. He posts regularly making sure his connections see what's new.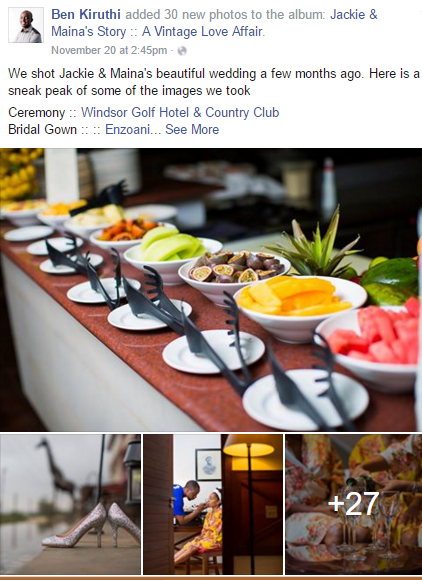 Lesson Learnt:
Great content, high quality photos and consistency will definitely keep consumers wanting more.
5 Important Content Marketing Tips to Remember
But before I let you go, I will just summarize what we've learned from all these nice examples of brands that are making use of content marketing in Kenya.
Any platform can have a great effect so long as you speak your audience's language
Know what your audience really wants and give it to them (a deal, useful information, their voice to be heard… )
Tell touching, powerful stories to connect socially with your audience
Employ high quality visual content always
Always remember that quality is better than quantity, if you can offer both then GREAT
Borrow a thing or two from these brands and you won't just be good at content marketing in Kenya, you'll be GREAT at it.
If you've come across another personal brand or company in Kenya that's making good use of digital advertising feel free to share it with us on the comment section below.