SEO is increasingly becoming one of the most significant online marketing technique. In the same breath, local SEO has been one of the cornerstones of search engine optimization for small businesses in Kenya.
Most small businesses in Kenya have their target market confined within the country. This is why local SEO is very significant. Therefore, it is very important for any business to ensure that their website is optimized for local searches across different search engines.
What is Local SEO?
This can simply be defined as search engine optimization efforts to improve rankings on SERP for results within a particular locality. When customers online search for products or services within your target area, higher rankings will easily help you get the business.
There are different ranking factors that you need to consider if you want to improve on your local search engine optimization efforts. These local ranking factors include:
On-Page SEO factors
Place Page Signals
Local Listings and Citations
Social Signals
External Local Signals
Behavioral/Mobile Signals
Online Reviews etc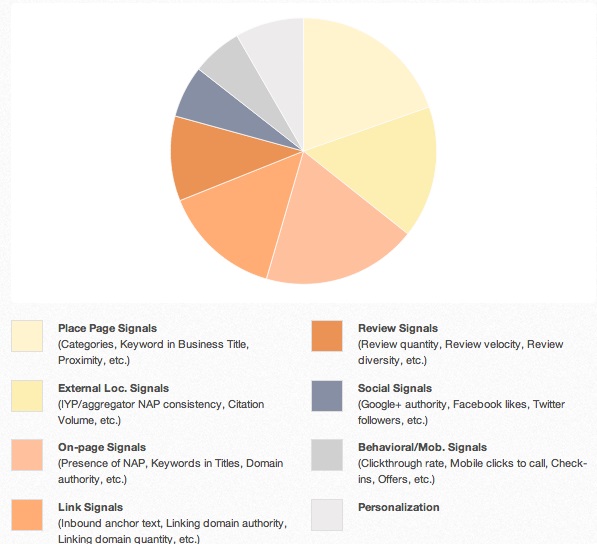 Best Practices for Local SEO
Just like optimization in general, there is a lot you need to work on to realize success for your website in local searches. There is a lot you need to take into account and one wrong turn may have a negative impact on your SEO. If you carefully follow through the best practices for local SEO listed below, within a short period of time, you will find that your website performs better locally.
#1 It all Starts with your Keyword Research
Any good Kenya SEO will tell you that any good SEO campaign begins with an equally good keyword research. Keyword research is the process of identifying particular phrases that users search for on various search engines. The more searches a keyword has in a month, the better it is to invest in it.
Once you identify these keywords, you should now build your website content around these keywords. A proper Keyword research will always help your local SEO efforts. For local businesses, it is also advisable to include geo-modifiers in your keyword for better ranking on local SERPs. For instance, if you want to rank for the keyword "search engine optimization", you can instead opt to go for "search engine optimization kenya".
You can make use of different tools to help you identify the best keywords that are relevant to your business and within your locality.
#2 Optimize your Title Tags and Meta Description
The title tag is a brief that appears on search engine results alongside the short description known as the meta description. These two are 2 very important aspects of On-Page SEO. The title tag and meta description play 2 important roles. The first is to give an overview about the page to users wishing to access the page. They also give an overview of the webpage to search engines like Google.
Therefore, your choice of words is very important and must be carefully crafted to serve both purposes. You should try and include the keywords you have identified in your title and description. It is always better if you can include your brand name within the title as well, but maintain a reasonable length so that it can appear well within search engine result pages.
Make your meta description captivating to increase the chances of people to click on your website whenever it appears in SERPs. You can also include CTAs within the description, but maintain the length to below 156 characters for it to be captured well in SERPs.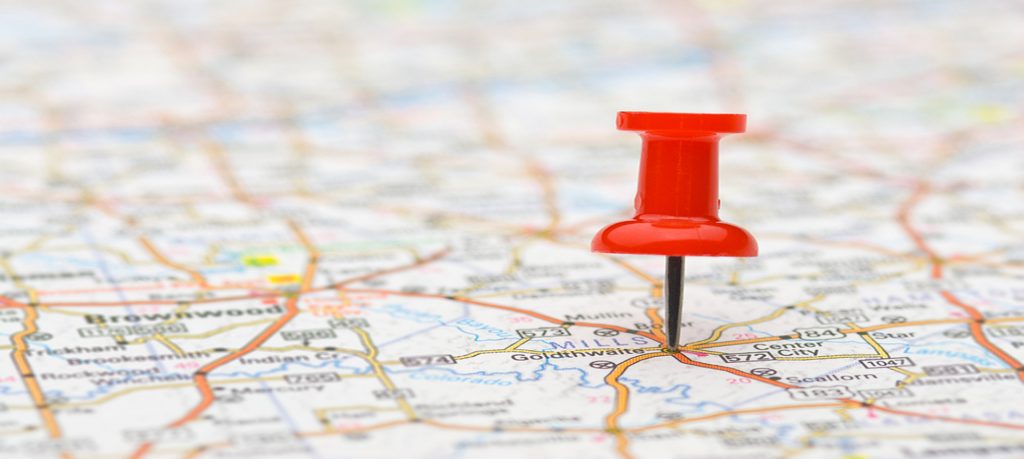 #3 NAP info
NAP simply stands for Name, Address and Phone Number. This is one of the most important aspect when it comes to local SEO. Search Engines grab this information automatically from your website. From this information you provide on the website, the search engines can now tell your business locality.
The search engines also grab your NAP info from other websites and check how consistent it is. The more consistent this information is, the higher the chances of ranking on local searches.
#4 Build on your Online Customer Review
When searching for products or services, most customers choose to read online reviews before committing. To be precise, 92% of consumers choose to read reviews about your products or services before buying.
The overall star rating is also very important as about 60% of the visitors will judge your brand based on this factor only. 43% of customers online will not consider your product or services if you are rated anything below 3/5 rating.
The above stats speak for themselves. Online reviews play a major role when it comes to local SEO. You therefore need to be keen to get your customers to review your products or services. It goes without saying that you need to ensure complete customer satisfaction to get positive reviews.
While the number of reviews is important, the quality of the reviews matter as much. Work with your customer service department of how you can ask for reviews for customer after service or after buying a product.
#5 Optimize your Website Images for Local SEO
Images are used to make a website more appealing to visitors. The design would look boring and dull if you do not make use of images and graphics. However, search engines do not view images the same way we do.
Therefore, there is need to provide extra information on images for search engines to understand what the image is all about. To ensure that the image is optimized, you need to include your relevant keywords within the image in the following aspects:
The filename of the image before you even upload the image online should include the webpage keyword.
The image title text
ALT text is an alternative text that will load in case the image does not load
Compress the image to a reasonable size without compromising on quality
#6 Mobile Friendly Design
You have probably had enough of why it is important for your website to be mobile friendly. I can promise you that I will not be the last person you hear this from. Times have changed and so has technology. Smartphones have really changed the game and therefore it is absolutely important to ensure that your website is mobile friendly. Most visitors will access your website via mobile devices than desktop computers.
With the many devices available, a responsive web design will ensure that visitors have a great experience across the devices. Other brands choose to design mobile versions of their websites that will load particularly on mobile devices. However, for purposes of managing your website SEO, it is advisable that you use a responsive design.
Google in particular have been keen on mobile friendliness of websites. You may suffer a negative impact if your website is not mobile friendly. Just try accessing your website on different mobile devices. If it is not mobile friendly, look for a good website designer to help make the website responsive.
#7 Social Networking Profiles and Online Citations
There are numerous social networking platforms and these act like very important signals when it comes to local search engine optimization. Search Engines normally look for NAPs from these social profiles. You may create profiles for your brand on websites like Facebook, Instagram, Linkedin and other social networks.
Citation are important, but less impactful when you compare to social profiles. These are mentions about your brand different websites. These are mostly local directories that will include your NAP information. Search engines often take note of this information and the more consistent this information is, the better it will be for your local SEO.
Find different local directory listings and make sure your company or business is listed. Always update your NAP info on your website, social networking platforms and all directory listings that your business appears. Any change needs to be captured across the board.
#8 Google My Business
Google My Business is popularly known as GMB, which is basically a Google Directory Listing for local businesses. Bing also has a similar product they call Bing Places. Therefore, make an effort to claim your business on these platforms and optimize them.
GMB is completely free and depending on how well you have optimized your business there, you might show up within the local three pack for products or services you offer. Google My Business will give your business great exposure.
Registration for GMB is quite easy. All you need to do is verify your business and there are 2 ways you can do this. The first is through a postcard that Google sends to your business location that has a PIN. Once you receive this PIN, you simply login online to verify.
The second way is through video verification, which is much easier and quicker. However, this requires your business to at least have a signage for the google video agent to verify your business. They do not allow P.O. Boxes hence the video verification process is best for local businesses in Kenya.
Only the business owners are allowed to claim their business and not third parties. You can have other third parties as managers of your business on GMB. Make sure you optimize your business well, include all details that are requested, including your NAPs, working hours, payment modes, etc. Do not forget to upload your logo and a few images of your business.
The process is somewhat similar on Bing Places and optimization of content there is key.
#9 Local Structured Schema Markup
Schema.org is information embedded in your website code that provides various search engines with more information about the products and services you offer. Very few websites make use of schema markup on their websites. The few that use it also do the basic.
Google and other search engines often prefer when a website uses structured data markup and even has a tool that can help the developer test whether their markup data is correct. Markup data makes it easier for search engine bots to determine the content of a website.
Google Highlighter is an alternative if coding is a challenge.
#10 Link Building
A backlink from an external source often acts as an endorsement. The more 'endorsements' you get from a variety of sources, the better your rankings will be on Google and other search engines. If you build links from websites with a high authority, they pass this authority over to you.
There are different ways you can use to build links for your website from reputable websites and other online properties. While using these avenues listed, think local if you want to build on your local SEO efforts. You can improve on your backlinks through:
Ask for links from your online circles
Build links through giving testimonials
Build niche relationships online
Start different blogs and post regularly
Try out guest posting on reputable local websites
List on trustworthy local directories
Spy on your competitor's backlinks and take advantage
Check and recover your dead backlinks
There are very many other ways that you can go about link building for your website. There are also very many link building tools that can help you improve on the authority of your website and indeed ranking on search engines.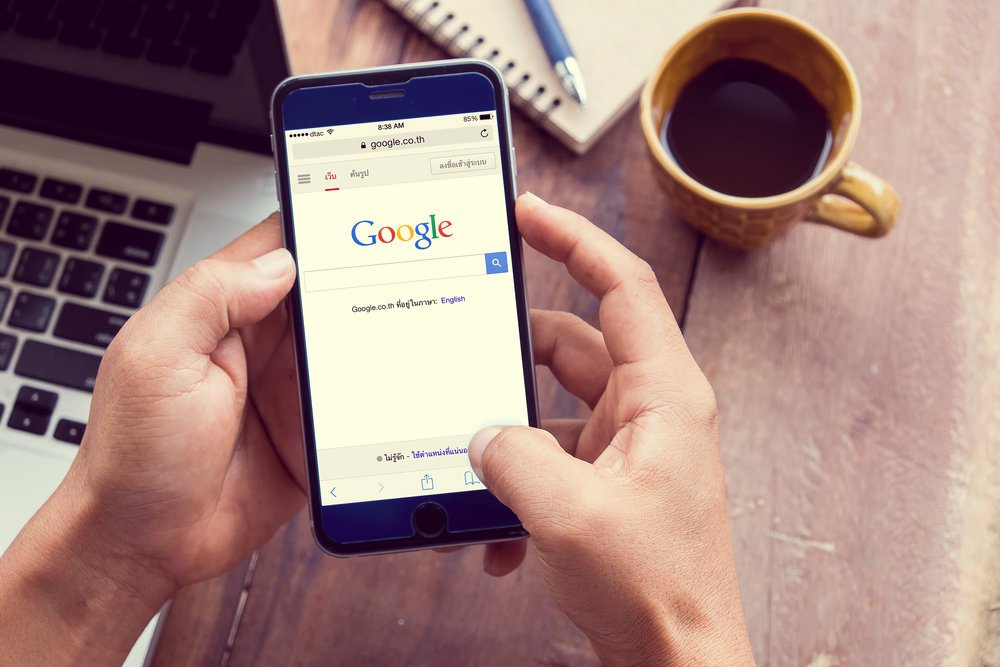 Local competition is heating up online and your website need to be up to the task. You can stay ahead of your competition by targeting local searches. You will realize that the conversion is way better, especially if you are a small business. Make local SEO your challenge through 2018 and see how your performance online will improve.