Running a business in Kenya is not a joke. Kenya is a third world country, therefore, new businesses crop up every day. The competition is quickly picking up as much as many industries are still open for new business ideas. As a business owner, why is it so important for you to consider investing in SEO in Kenya?
For starters, Search Engine Optimization(SEO) is an internet marketing strategy that has been used by many businesses across the world for very many years. As much as marketing trends have been changing, especially on the internet, SEO is one of the most consistent marketing strategies.
If you have no idea what SEO is, Read this awesome article for beginners.
However, from the experts point of view, search engine optimization has changed significantly. New strategies are being developed with every update of search engine algorithms. The benefits of search engine optimization and the goals have, however, remained the same.
Different search engines like Google and Bing have different algorithms to determine the ranking of a website. Some SEO Experts often try to manipulate algorithms for results in Search Engine Results Pages (SERPs) to work in their favor.
Search engines essentially strive to make results appear as natural as possible and therefore every now and then they update their systems to counter efforts of blackhat experts in the SEO world. The war between search engines and the blackhat world is not about to end any time soon and so we can always expect algorithm changes to occur every now and then.
Another thing that is never going anywhere is search engine optimization. This may be a new concept to you if you are from Kenya, but I can assure you it is not a new concept and this is the right time for you to learn about SEO.
Top 5 Reasons to Invest in SEO
Just like any other marketing strategy, search engine marketing has many benefits. It is a strategy that is used across the world and the competition has stiffened globally. Below are some of the benefits of SEO and why anyone, especially business owners, should invest in search engine optimization.
Search Engine Optimization improves the rankings of your website on different search engines. The primary aim of this is to increase the amount of traffic to your website. The more the traffic to your website, the more chances you get of selling your product or service.
SEO generally ensures you get a return on your investment. The fact that your website ranks well for keywords that are relevant to your industry or niche only ensures that your website enjoys quality traffic. SEO is one of the best lead generation avenues because it captures target traffic online and drives it to your website.
When you compare search engine marketing to other forms of marketing, you will find that SEO is very cost effective. SEO helps your brand to reach out to more people compared to other modes of traditional marketing. SEO is also a great investment when you compare it to other internet marketing strategies like Social Media Marketing (SMM).While social media may drive traffic to your website, most of the time this traffic is random and the visitors may not have a problem that your product or service addresses. Studies have shown that the conversion rate from social media is much lower when you compare it with the conversion rate of search engine marketing.
It is very possible that you put up your website and not get any traffic throughout the year. This is the reason why people buy domains, but after a year they fail to renew the domains because they found no value in their websites. For your website to work for you, you must always ensure that you market it. SEO is the best strategy that once implemented the right way will guarantee your website quality traffic each day.
SEO is one good internet marketing strategy as far as branding is concerned. Dominating the searches in your niche helps in building your brand as the go-to place for all products and services that you offer.
Top 5 Reasons to Invest in SEO in Kenya Early
SEO in Kenya is quite a new concept, but the benefits are no different. You are assured of the SEO benefits above, but uniquely, in Kenya, you can expect much more when you invest in search engine optimization.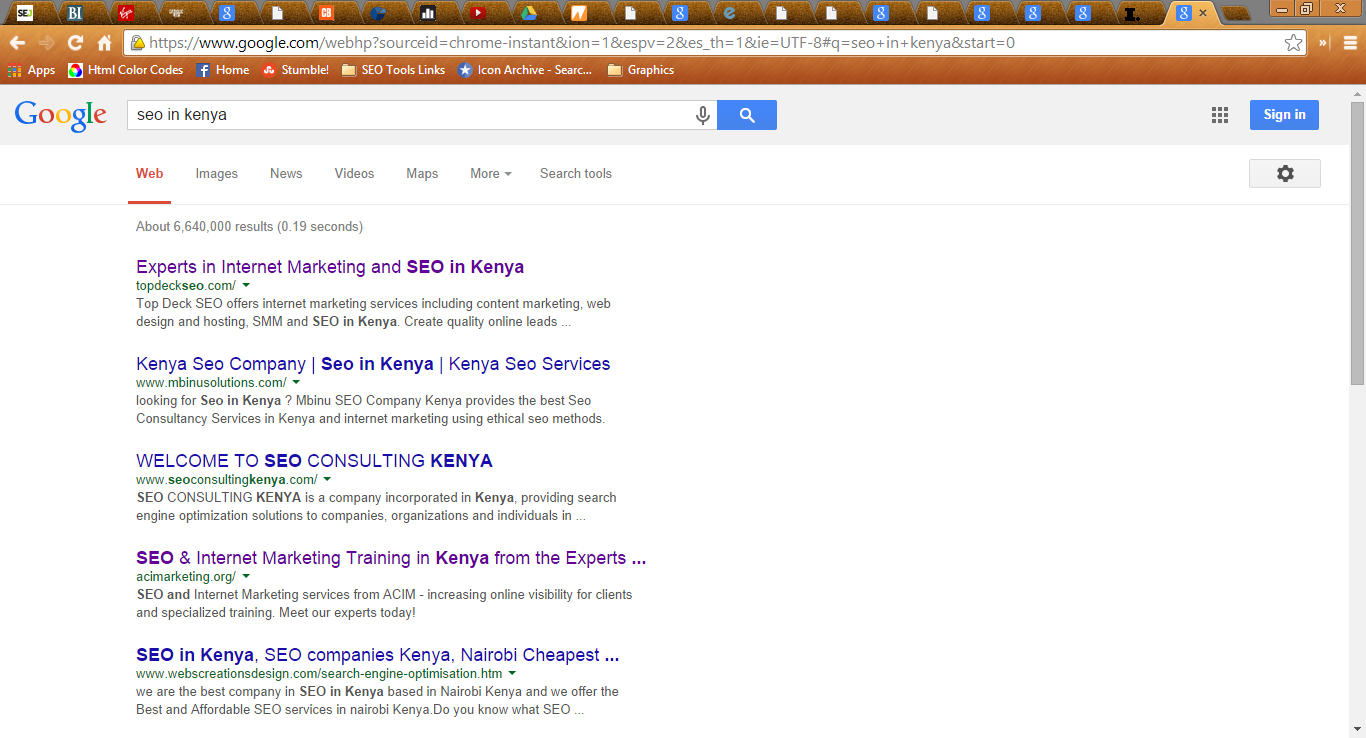 Below are some of the reasons why you need to dominate the searches for your business online:
1. Investment in ICT in Kenya
. The online community is growing at a very fast rate in Kenya and globally. Over the past couple of years, there has been a constant push in driving the ICT sector in Kenya. This has seen improvement in ICT infrastructure in Kenya and more Kenyans are now online
Students are also taking up IT courses in different colleges and universities in Kenya. This only means that the ICT industry is set to grow further and the internet will rule Kenya in the near future.
2. Less Competition Online in Kenya
While the world has had full experience in SEO, Kenya is yet to realize the competition online. Very few businesses have found out the potential of SEO and invested in it. While the traffic is there, it is easier to take advantage of the low competition before the rest of the country catch up with Search Engine Optimization and internet marketing.
3. Cost Effectiveness of SEO Services in Kenya
SEO is a very cost effective strategy to use, especially if you compare it with the other traditional forms of marketing. While we cannot say that "SEO is cheap", we can affirm that it is cheaper than most marketing strategies you can think of investing in. Therefore, it is important that you budget well for this strategy and you will surely enjoy the returns.
4. SEO Experts in Kenya
There are very few SEO Experts in Kenya. It is very easy to choose the best experts with proven skills in the industry. Many SEO experts you will find may only claim to be experts in search engine optimization, but once you invest in them you soon realize that it might have been a bad idea.
SEO was never the bad idea, the bad idea was your choice in the SEO expert. It is important that you know how to choose an individual or SEO company in Kenya with proven skills in the industry.
5. Easier to Compete with the Big Brands
If you are a small business or startup, you realize that your budget does not compare to the marketing budgets of the big brands that you might be competing with. For example, you might be a very small web hosting company in Kenya. You will soon realize that you are competing with brands such as Safaricom who have abnormal budgets for marketing.
Competing for the same market share is a lot easier if you invest in SEO. While the big brands will be investing in billboards and other expensive strategies, your online marketing strategy can win the hearts of many Kenyans online if you play your cards right.
Business Owners Misconceptions about SEO
When it comes to SEO, there are very many expectations made by business owners. What most people don't understand is that SEO is a step by step process that takes a while before you realize its true benefits. SEO in Kenya is a new concept and therefore it could take a lot of convincing for a company to invest in SEO.
When they decide to pay for SEO, the only thing that they can focus on is the results part. For any investment, it is always expected that one gets a return on their investment. This is no different when it comes to search engine optimization in Kenya.
However, as much as a lot is expected from SEO, there are a few misconceptions that most business owners have about this internet marketing strategy. These misconceptions usually arise because of little knowledge or misinformation about different aspects of SEO. Below are some of the common misconceptions surrounding SEO that most business owners have.
#1 SEO is a Quick Solution to Internet Marketing Whores
Yes, SEO is one of the best internet marketing strategies you can use and the results are great. However, SEO is not a quick fix solution to generate massive traffic online. In the past, SEO was a lot easier and results could be attained within a very short period of time. However, in 2014 and beyond, this is no longer the case.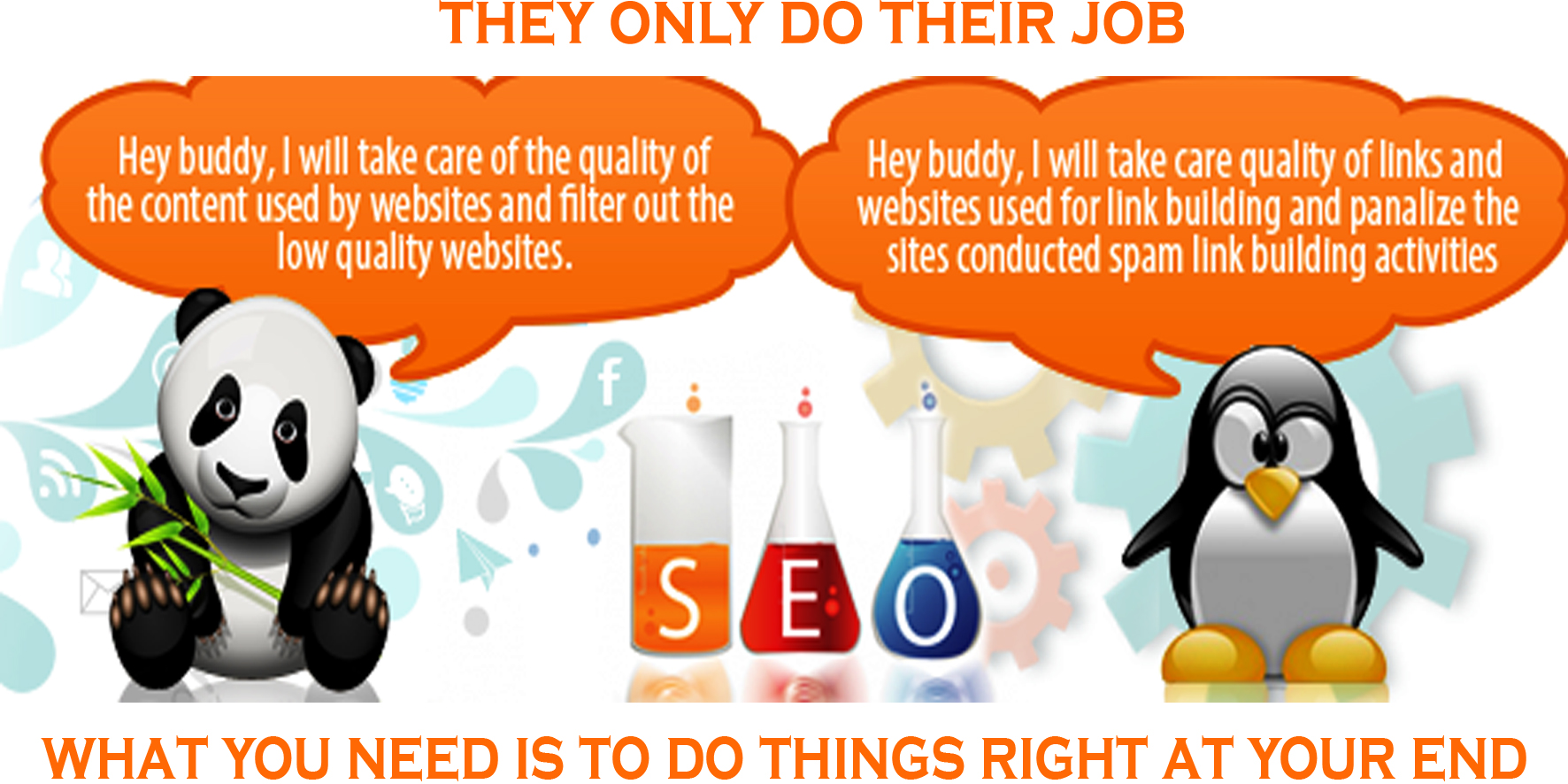 Search engines normally update their algorithms from time to time to curb spammers. This has made it tough to achieve desired results and it now takes much longer to get a top ranking position compared to past years.
#2 Google is the only Search Engine that Matters
There is absolutely no doubt that Google is the number one search engine. It is widely used across the globe, but there are other search engines as well which you must also take into consideration when developing an effective strategy.
Bing for example, is the second most popular search engine and over the past year there has been an improvement in terms of traffic. Bing also has built relations with Facebook and Yahoo Search. Bing teaming up with Yahoo search only means that the search engine enjoys 30% of the market share which is a very significant portion. There are also other search engines, but Bing, Yahoo Search and Google should be given high priority.
A lot of valuable information was available from Google, but with the algorithm updates, this information is no longer readily available. Searches have been encrypted making keyword research very complicated. However, when using other search engines like Bing, you can still get this information easily to help you in targeting the right keywords. You will find the behavior and trends of users across the different search engines as being the same. Therefore, keyword data from Bing can be very useful for your campaign.
#3 SEO is a Stand Alone Strategy that Guarantees Results
It is important that you invest in SEO in Kenya, but it is also important to note that there are other internet marketing strategies that you need to invest in to complement your campaign. For the best results in SEO and to realize returns, it will be a great addition to invest in content marketing, social media marketing, email marketing, online advertising and other important internet marketing strategies.
This will progressively improve the value of your website and you will achieve results faster in terms of ROI. Search engine optimization is a long term strategy while other online marketing strategies can bring faster results for your website or business.
#4 Don't Mind the Website Just do your SEO Thing
SEO starts from the website. As much as SEO drives targeted traffic to your website, it is important that the user has a good experience once they land on the website. This goes back to the design of the website and the information architecture.
Simple always works with SEO. Many clients usually fail to understand why an SEO expert will suggest a complete redesign of the website if they find that it does not work for SEO. Most business owners are usually very attached to their websites even though they use ancient technology that might not work well for SEO.
#5 Once I am Number 1 Success Follows Automatically
When you do keyword research, we normally rush for keywords that have high monthly search volumes. When you achieve the top position for the rankings, it is assumed that success will flow just like that. The behavior of people online is highly unpredictable. Therefore, just because you are at the top position, it does not mean that you will be converting that large volume of visitors into buying customers.
#6 You get to Number 1 and Remain there Forever
There is a lot of work needed to take a webpage to the top position of any search engine. More work is even needed to maintain the keyword in that position. Therefore, once you achieve results for a particular keyword, you have to ensure that you continue working on the keyword because other websites are also competing for that keyword online.
The Bottom Line
Search engine optimization is one of the best strategies online and this is not about to change anytime soon. Before investing in this strategy, it is important that you learn everything there is to know about SEO and how it can guarantee you success.
When choosing SEO experts in Kenya, make a wise choice to save your business time and money. Taking advantage of SEO in Kenya can give your business an edge at this point when competition is quite low.