Whether you are a small business owner with a website, an internet marketer or just curious about search engine optimization, you need to get started by understanding some simple SEO jargon. When you familiarize yourself with some common terms used by search engine marketers, you will be in a better position to understand how website rankings can be improved.
Simple SEO Terms
Let's look at some simple SEO terms you need to know. These terms are easy for anyone to understand and they can really help you when you are looking for SEO services from any service provider. They will also help you challenge the different packages that you are offered to ensure you get the best value for your money.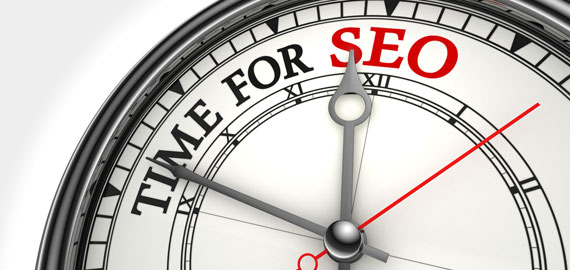 How to get started with Search engine optimization
SEM (Search Engine Marketing): Internet marketing is a very broad field. When it comes to marketing your products on search engines like Google, the term used to refer to this process is Search engine marketing or SEM. Now SEM can be divided into two PPC and SEO. PPC which stands for pay per click advertising involves purchasing clicks from search engines like Google. Whenever someone clicks on your ad/listing, you pay for it. On the other hand, SEO which stands for search engine optimization involves optimizing specific web pages to make them appear in organic search results.
Backlinks: When there is a link on another website that points back to your site, it is referred to as a backlink. These links are very important in SEO and they affect the page rank directly. If other sites with related content are linking back to your site, you will be considered a credible source of information.
PageRank: Page Rank is a special algorthim used by Google to determine or estimate how important your web pages are around the web. The higher the page rank the more it is trusted by search engines or considered to have a high authority online.
Linkbait: Link bait is any piece of content (text, video, picture, infographic or anything else) that is published online in order to attract as many backlinks as possible.
Anchor Text: whenever you place a link on a website, there is an actual piece of text that the user will click on the web page. This clickable text on the web page is what is referred to as the anchor text. Having anchor texts that are related to your keywords helps in SEO.
NoFollow: NoFollow is a link attribute that signals Google not to crawl a certain website or page that you are linking to. When Google comes across a NoFollow Link, it will not count it for Page Rank or Search algorithms.
Title Tags: this is simply the title of a web page that is used by Google in order to determine how your website will rank. Ideally, title tags need to have appropriate keywords and they should be unique.
Meta Tag: Meta tags are also used by search engines to determine rankings. They give search engines a better understanding of the content on your page. They are not visible to human visitors.
SERP: this stands for search engine results pages and it is basically where you will find your website when you search for a specific keyword on Google or another search engine like Yahoo. If your site has a high ranking inside the SERPs, it will receive a lot of traffic.
Sandbox: When you have a new website, search engines place it in a special index known as a sandbox before they can verify it. Once Google verifies your website, it is going to be moved from the sandbox and into the main index.
As you get along, you will learn more SEO terms that will help you to become better at internet marketing. Remember though that Search Engine Optimization takes time and a lot of patience so take your time to learn what works and doesn't work for you.