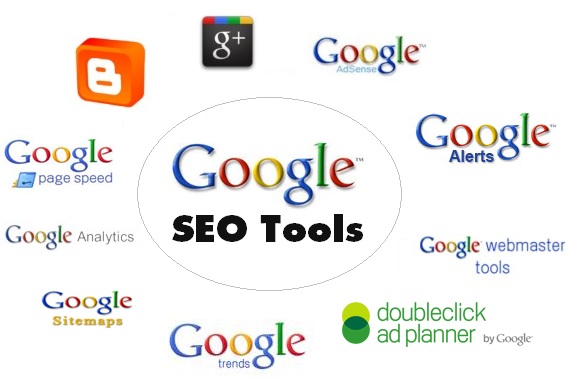 The Best SEO Tools by Google that Beginners must use in 2014
Contrary to what many people would think, Google as a company totally loves Search Engine Optimization. SEO makes work a lot easier for Google in their quest to provide the best information to their online community. Therefore, Google provides tools for webmasters and SEO experts to help them in search engine optimization of their web properties.
Google offers beginner webmasters a comprehensive guide on what are the best practices when it comes to web design and SEO practices that webmasters must ensure to use. This helps beginners so much because of the fact that SEO is a rather complex aspect of internet marketing and beginners can easily get lost.
Using Google guides is a great idea because that just means that you are using the best practices possible and in no time your site visibility will improve. Just having a beautiful website online is not enough. One has to make sure that they market the site online so that it becomes more visible to the potential clients on the online community.
The best thing about the SEO tools that Google provides is that they are absolutely free. A beginner does not need to worry about raising a huge amount of cash just to buy software that will help them optimize their website for Google.
Search Engine Optimization is not just done for Google. However, Google enjoys the greatest share in the market followed by other competitors like Bing and Yahoo. In most cases, you need not worry so much about the other search engines because once your website is optimized for Google Searches, you will easily find that it is optimized for Bing, Yahoo and other search engines as well. In short, Google is the mother of search engines online.
Top 5 SEO Tools by Google
Below we are going to outline the top 5 SEO tools in 2014 that you should totally use as a beginner and they are all by Google. In other words, Google would love you back if you use them for your SEO campaigns online.
The Google Search Tool
Yes, what better place to start out than the Google search tool itself. As you have already realized, the integral part of SEO is Keyword research. You need to know what the best keywords are, that you want your website to be associated with.

When you visit google.com and start typing out a search string, you will find a list of suggestions that drop down to complete your keyword. This is called the Google Instant. These suggestions are actually keywords that other visitors have typed in while searching for information on the particular field.