Gone are the days when consumers paid attention to the traditional forms of marketing. If you are still focusing on TV adverts, newspaper and magazine ads and ignoring the online marketing scene, you have no idea of what you are missing out on. People have become so used to surfing on the internet that they have no time to concentrate on banners or TV ads and content marketing takes advantage of this.
This is not to say that TV advertising and promoting your brand on print media is completely irrelevant. It does work for some selected industries and to a certain extent. However, online advertising works for all utilizes a minimal budget and presents your brand to a massive global audience.
What is Content Marketing?
Content marketing is a form of marketing that utilizes quality, relevant and valuable content that is distributed online in order to entice a well defined target audience to drive a profitable customer action.
Content marketing can be used for multiple reasons including:
To attract new customers
To retain previous clients
To change or enhance clients behavior
To communicate to a client or prospect without selling
Content must be relevant and valuable if it is to achieve any of these objectives. Content marketing should also be conducted consistently. It can be integrated into a full marketing strategy or done separately.
One main difference between content marketing and other marketing techniques is that, this one tends to educate the buyer more than directly promoting services and products. It is a form of marketing that communicates to a target audience without selling. Content marketing basically uses the belief that, if you offer your target audience information that is valuable, they will reward your business with sales and loyalty.
Fortunately, it works. Some of the best businesses in the world have used content marketing to obtain a loyal customer base. Small businesses have used content marketing too. Businesses which have managed to deliver consistent and ongoing relevant content to their audiences have managed to maintain customer loyalty and a boost in sales.
What is good Content Marketing?
Many people are investing time and resources on this marketing strategy but only a few are successful.  What is the real issue? Is it that content marketing is so hard and complicated for businesses to succeed? Well, this is not the case.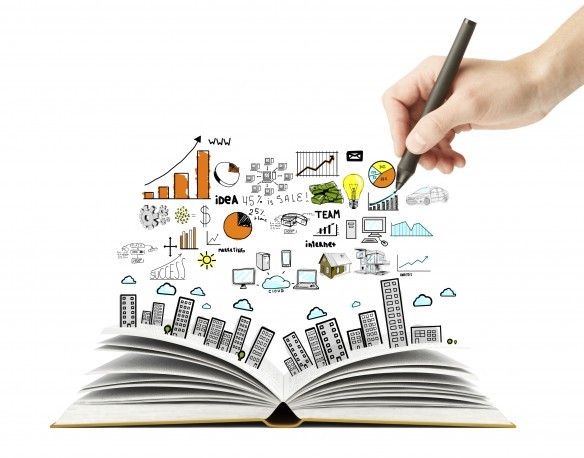 The secret to success in content marketing is the ability to deliver great content. If people will stop, read and think about the content you created and then behave differently, you have amazing content marketing skills. If you choose to spend time writing information that tries to sell your brand instead of focusing on relevance and value, your content will be labeled as SPAM. That's why you need to know the difference between great content and irrelevant and spammy content.
Content Marketing Tips
Content marketing will only work for you if you abstain from over-self promotion. Other than that, there are a number of things that you can do to ensure that CM strategies work for you.
Choose the right content marketing tools
Have the right team of experts to help in content creation
Use other marketing strategies like social media marketing, SEO, PR strategies, PPC and inbound marketing.
Don't join every single social platform. Have a clear social media plan that will help you reach your goals before starting out.
Don't ask your audience to offer you so much information without offering them valuable information in return.
Talk about relevant information that will help your clients and make their lives easier.
Never go on and on about how great your brand is or how effective your products are
Focus on the objectives, that is, content that will entice readers to do something desirable like purchase a product or sign up for your newsletter.
Track and engage clients throughout
Do not publish poor content, stress on high quality content only.
When you spend time and effort on content marketing, you should expect your sales to grow overtime. There are certain aspects that you need to pay attention to if you haven't noticed any improvement in sales ever since you started your content marketing campaign. Let's look at some of these key aspects that need to be considered to turn your business into a success.
4 key Aspects that make Content Marketing a Success
Below are 4 key aspects that you really need to consider if you want to make content marketing work for you.
1. the design and layout of your site, blog or web pages
Make sure the place where you post content is attractive and not turning customers away. You may have great content but no one reads it because the design of the site or blog is unattractive. The web page should be presentable and give visitors a great first impression. A good page should have:
Easy navigation
High resolution that allows visitors to view images easily
Fast loading speed
Properly structured textual content(broken down in bullets and small paragraphs)
2. Vary content
You need to offer different kinds of content and not just text. Videos can engage customers more and enhance their experience. For instance, if you want to explain how a product is used, make a video instead of describing using text. This is a better way to talk to customers.
3. Make it easy to share content
It should be simple for visitors to share the page and information on other sites. Make it easy for others to share your content by placing sharing buttons on every web page.
4. Offer consumers what they want
If consumers cannot get what they are looking for on your page, they will move on to another page. Understand your target audience well and know what they want. Give them all that you have if you want them to return to your page instead of moving on to a different one.
Content marketing is only as effective as you make it. If you put in a lot of effort and hard work on creating quality content, it will work for you.