You took your time to create an awesome site. You went ahead and searched for the right keywords and placed them in all the right places. Now, you are wondering what next. How comes your site is still showing up on page 10 of Google search results? What can you do to improve your search rankings once and for all? The answer is link building.
What are Backlinks
Backlinks are simply links from other sites that point to your site. They are a very important component of a website and they determine the effectiveness of your search engine optimization effort. If you get backlinks from many trustworthy sites to a page on your site, Google looks at this as a vote of confidence for your page.
Ideally, the site that is linking to yours should be an authoritative site and the context of that backlink should be relevant to the content your site. If these simple rules are not followed then the backlink may not help your page to rise in search engine results.
7 Link Building Tips to help you Create Quality Backlinks and Boost SEO Rankings
1. Create Link Baits
Link bait is simply content that people want to link to because it is interesting, useful, funny or simply relevant. People will share great content on their blogs, in their social media accounts and even on online forums. Since search engines are using social signals as ranking factors, links from these sources are also considered endorsements for your site.
2. Guest Posting
Many webmasters have attempted to write off guest posting as an effective link building technique but it still work. It is true that guest posting lost so much weight as a ranking factor, after Google Penguin and Panda updates as featured in our previous article. When guest posting is done right, it can bring tremendous results. Make sure you know that the site's target audience is similar to yours and propose topics on things that you know people are searching for online.
3. Relevant Online Directories
Online directories have been wrongly used to create spammy links but this was until Google updates caught up with the culprits. If you plan on using online directories for link building purposes, please make sure you do it right. Otherwise, it will create more harm than good. Choose business directories which are very relevant to your site or within your industry as opposed to general directories.
4. Photo Sharing
This has emerged to be one of the best link building techniques of today. People love images more than anything and using them to link to your site is a very effective and creative way of building links. If you are yet to create a Pinterest account then go ahead and do it. Most people assume that Pinterest is only important for industries like photography and weddings while this is not the case.
An SEO company can also benefit from Pinterest by adding infographics which depict certain valuable information that people want to share. For instance, after writing blog posts, summarize that information on an infographic and then share it on Pinterest. Since this social networking site allows you to link every picture to your site, you can direct the visitors to that particular blog post after adding the infographic on a relevant board. Other huge photo sharing sites which can have a huge impact on your rankings include Picasa and Flicker.
5. Video
Very few people are maximizing the benefits of videos in link building. Videos can make your page rank faster than any content you have ever uploaded. Start by creating a YouTube Channel and then post a number of videos about your business on this channel. Create engaging videos about your business like instructions or descriptions about using a new product. Interactive videos which are significant will really boost your page rankings.
6. Press Releases
Press releases have also had a bad reputation SEO wise. This is mainly because people were submitting spammy press releases with very poor and irrelevant content. When press releases are used correctly, they can attract massive traffic. First, you need to find credible press release sites if you want to get your story to the right audience. Secondly, create an original and relevant press release that will certainly sell your business. Thirdly, make sure the link on the press release is directing the user to a page that pertains to that article.
7. Answer Sites
There are sites where people usually post questions and members are allowed to respond. A good example is Yahoo Answers. When participating in such a forum, make sure your answers are valid and do it sparingly. Placing your links all over will just make it look spammy. Make sure you provide answers which are relevant and refrain from placing links where they are not valid.
 What to avoid when Link Building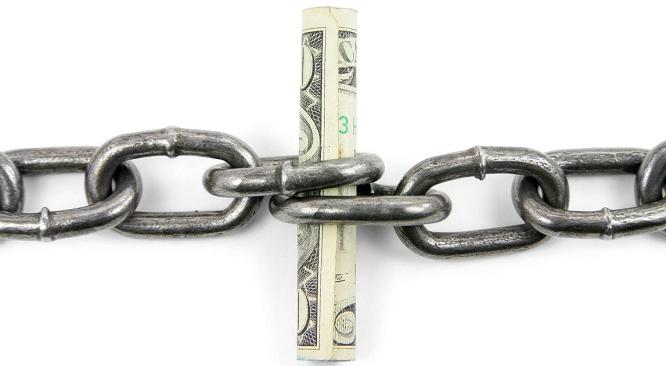 Link Exchanges is a NO NO!
Exchanging links with another site is one of the biggest link building mistakes you can ever make. Always remember that search engines cannot be fooled and once they notice the trend between two sites exchanging links, they are bound to lower both of their rankings.
Focusing on Volumes of Low Quality Links instead of High Quality
High quality links can be hard to find but this doesn't mean that you should put more emphasis on the number of links other than their link quality. You would rather have a few links from highly credible sources than thousands of links from low quality sources.
Spammy Blog Comments
Blog commenting is one of the tactics that has been devalued due to spamming. If you start commenting on blogs and dropping your links whenever possible then you are just harming your rankings. Eventually Google will catch up with you and lower your rankings.
Spammy Forum Posts
Forum posting can have value but only if it is done right. You can comment on forums but avoid placing links on the forum sites because you will soon be banned. Furthermore, if Google identifies many backlinks from all sorts of forums to your site, it can have a very negative effect on your rankings.
Focus on quality link building techniques mentioned above and you will watch your rankings improve dramatically.