You have probably come across bad copy on the internet. Sometimes it's very hard to tell exactly what makes the copy so bad. Content copywriting is not easy especially if someone is more concern about SEO and less about giving the user value.
Useful Content Copywriting Tips
Great copy can make your website traffic improve significantly. It creates appeal, entices the reader to want to learn more and gives the publisher authority. But how do you produce great content?
1. Develop your story
When writing content that you want to be engaging to your readers, you don't have to state factual information that makes it so boring. Remember that you are not there to lecture but rather offer readers some valuable information that they will actually enjoy and still get to learn something. You can start by thinking of how you would start a conversation of the same topic when speaking to someone else in person. Give it a natural tone and it's probably going to sound interesting.
2.Simplicity
When readers feel like they got lost in the information you are providing, they will simply move away from your content. When writing your sentences, think of whether you have explained one point fully before moving on to the next. You shouldn't cramp different points on the same sentence because it will leave the reader feeling confused. Keep sentences short and simple. Long sentences are confusing and boring.
3. Avoid using Descriptive Texts
The other element that many people are not aware of when it comes to content copywriting is the use of descriptive texts. When you use adverbs and adjectives on the same sentence, it looks redundant and boring. For instance, if you say" we are highly qualified to offer very unique content copywriting that you can't get anywhere else". Don't use both an adjective and a description. Choose one. For instance you can say, we offer "unique content copywriting" or "you can't find our content copywriting anywhere else".
4. Understand your Target Audience
Always think about your target audience before you start writing any kind of content. Are you offering them basic information which they already know? If the content is not meaningful and doesn't offer the reader something new to learn, it cannot be described as great copy. Understand what your audience needs to know and the best way to tell them. You can get ideas from articles which have been written by key players in the industry. You can also read through the comment section to see what the readers are asking about. This will give you an idea of what kind of content to create for your target audience.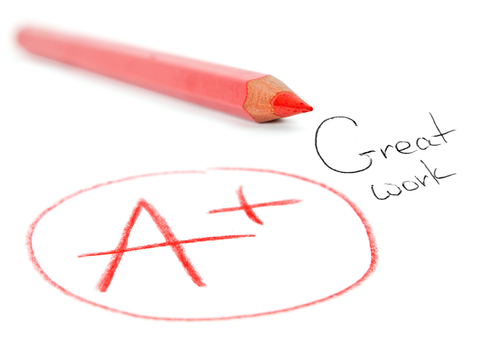 5. Do not Copy Content
It's ok to borrow ideas from another web page but it's totally wrong to copy content. Copying content is one of the worst mistakes you can ever make because it will affect your site's ranking and credibility. Google penalizes web pages with copied content. Website visitors are also likely to get bored with a site that has simply copy pasted information they found on another web page. Create your own original content and you will rank better and boost your brand's credibility.
6. Present well Structured Information
A great copy is properly structured to enhance readability. If it looks boring and plain, no one will want to read it. Make use of sub headers and headers in the content. Use bolding to highlight information that is important. You also need to have a nice image that is going to engage readers. Images will tell someone a bit more about the information they are about to read.
7. Avoid the Sales Pitch
Most importantly, don't use every piece of content as an opportunity to sell your product or service. Write great copy that people will enjoy and the rest will follow. If you took your time to create a great copy, you probably maintained the same level of quality in your product or service. Minimize on the promotions and keep the content relaxed and professional.
Everyone Creates Bad Copy and then Learns from it
We have all created bad copy at some point in time. The idea is to learn something from it and make improvements in content copywriting. You need to continue reading on ways to improve your content and you will make a difference in terms of user engagement and Search Engine Optimization.